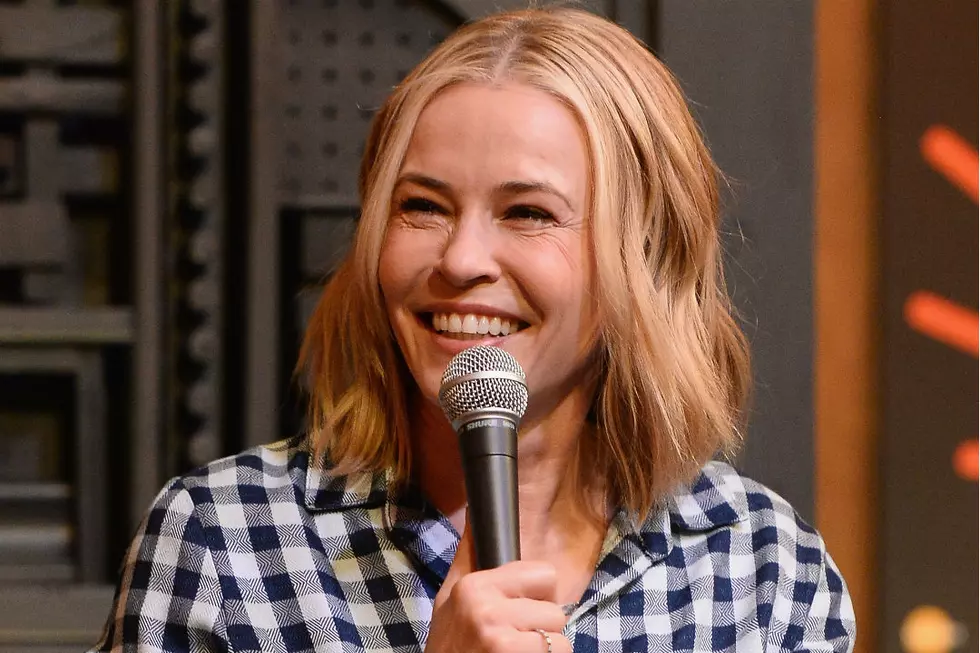 Chelsea Handler, Tired of Talk Shows, Aims to Change Game With New Netflix Concept
Matt Winkelmeyer, Getty Images
"Imagine if 60 Minutes were funny." It seems like a simple enough sell, but Chelsea Handler — who shared the tagline for her upcoming talk show on Jimmy Fallon last Wednesday (April 27) — is hoping it'll change the face of formulaic late-night talk show routines.
The comedian's Chelsea, which premieres on Netflix next Wednesday (May 11), will air three nights a week, and turn the traditional couch-and-coffee conversation on its head. How, exactly? She's still working out the details, but told People in an interview clip posted yesterday (May 4) that she never once considered becoming an heir to an existing show, and is happy to blindly pilot the project.
Handler's celebrity-centric Chelsea Lately ran on E! from 2007 to 2014, and her four-part Netflix docu-series Chelsea Does premiered in January.
"I was so sick of being asked the question 'What is it like to be a female in late-night?' that I wanted to take that question out of the equation," Handler says above. "Now, I'm the only person in history that has a talk show that is launching in 190 countries, so the question isn't about me being a woman anymore."
So, what does she think of James Corden's Carpool Karaoke shtick? Fallon's penchant for on-air Pictionary? She likes the guys, themselves, and finds the gimmicks funny, but insists network late-night is, at its core, still stuck in ancestral traditions.
"There's a lot of sameness," she says. "Everyone has their own franchise bit that they do that separates them, but — all in all — the package is the same: It starts the same and it ends the same every single night. That's just something that I have an allergy to."
"I don't like any of [the shows]," she concluded.
That being said, she still loves appearing as a guest on them, and explained to Fallon that Chelsea is something viewers will appreciate for its informative-comedic duality.
"I don't really know what it is!" she jokes in the clip above. "I'm basically treating it as a college education that I forgot to get that Netflix is funding...It's what you would want college to be once you turn 40 and realize what you're actually interested in, what you think you know that you don't know, getting answers to questions but also keeping my sense of humor about everything."
Do you think you'll tune in to Chelsea? Share your impression of the concept in the comments.
Look Back at a Collection of Cutting Celebrity Disses: