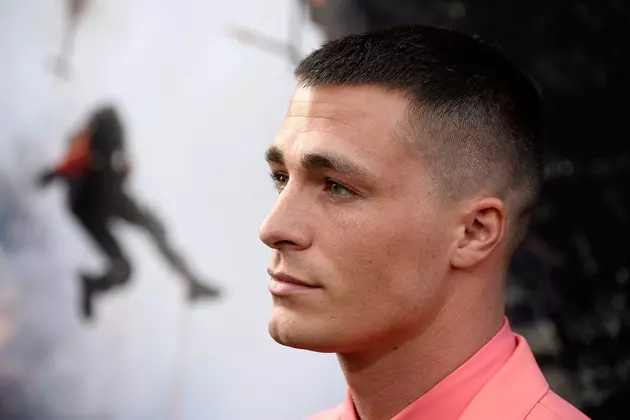 'Teen Wolf' Star Colton Haynes Confirms He's Gay
Frazer Harrison, Getty Images
UPDATE (5/05): It's been five months since Colton Haynes first alluded to his sexuality in a post online, but he's since confirmed that he is, indeed, gay.
"It was a complete shock," he said of the attention his Tumblr post garnered, during a recent interview with Entertainment Weekly. "I wasn't ready to be back in the headlines."
Haynes admits he didn't feel ready at the time to make an official statement about his sexuality, especially after being advised early on in his career to downplay it.
"I should have made a comment or a statement, but I just wasn't ready. I didn't feel like I owed anyone anything," he said. "I think in due time, everyone has to make those decisions when they're ready, and I wasn't yet. But I felt like I was letting people down by not coming forward with the rest of what I should have said."
Original story appears below.
It looks like actor Colton Haynes maybe, sorta, kinda came out of the closet on Saturday on Tumblr.
The 27-year-old actor, who is most known for his starring roles on TV shows like Teen Wolf (on which he plays fan favorite Jackson) and Arrow, seems to have (inadvertently?) revealed that he's gay while responding to the post of another Tumblr user. Well, maybe.
On Tumblr, a fan had posted, "When I found out Colton Haynes had a secret gay past, I got so excited even though I know it makes absolutely no difference in my life."
Taking to his own official Tumblr blog, Haynes actually replied to the post directly, saying, "Was it a secret? Let's all just enjoy life and have no regrets." (There were some emojis thrown in for good measure.)
You can see a screenshot of the exchange on Tumblr below:
Now, while Haynes didn't exactly say, "Yes, I'm gay," his response did seem to confirm the fan's speculation, and is being interpreted by many—fans and media alike—as him subtly coming out. And fans are freaking out about it, especially on Twitter:
So far, Haynes has not responded to the ignited speculation caused by his Tumblr post this weekend to confirm his sexuality, though we can all probably agree the answer was right there on his blog post.
21 Stars Who Have Come Out: