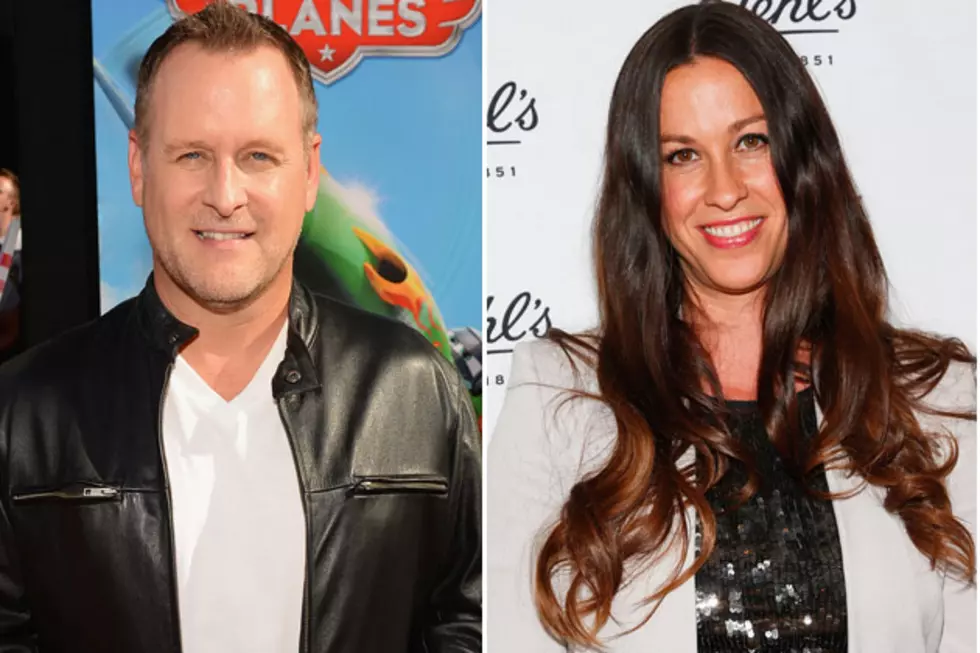 Dave Coulier Claims Alanis Morissette's 'You Oughta Know' Isn't About Him
Mark Davis/ Imeh Akpanudosen, Getty Images
Before Taylor Swift was scorning exes via chart-topping breakup anthems, Alanis Morissette created buzz with her angsty 1995 hit 'You Oughta Know.' When the song was released, it was widely speculated to be about Alanis' ex, 'Full House' star Dave Coulier. However, the actor now claims the song wasn't inspired by him.
In a recent interview with Buzzfeed, Dave called the allegations an "urban legend."
"I dated Alanis in 1992," he explained. "You know, it's just funny to be the supposed subject of that song. First of all, the guy in that song is a real a-hole, so I don't want to be that guy."
Apparently, when 'You Oughta Know' was released, the singer gave Dave permission to handle the accusations however he wanted.
"Secondly, I asked Alanis, 'I'm getting calls by the media and they want to know who this guy is.' And she said, 'Well, you know it could be a bunch of people. But you can say whatever you want,'" he recalls. "So one time, I was doing a red carpet somewhere and [the press] just wore me down and everybody wanted to know so I said, 'Yeah, all right, I'm the guy. There I said it.' So then it became a snowball effect of, 'OH! So you are the guy!'"
Dave may be laughing off the rumors he started, but has he ever performed 'You Oughta Know' at karaoke?
"No! 'Cause, I don't think I could get that drunk," he laughed.