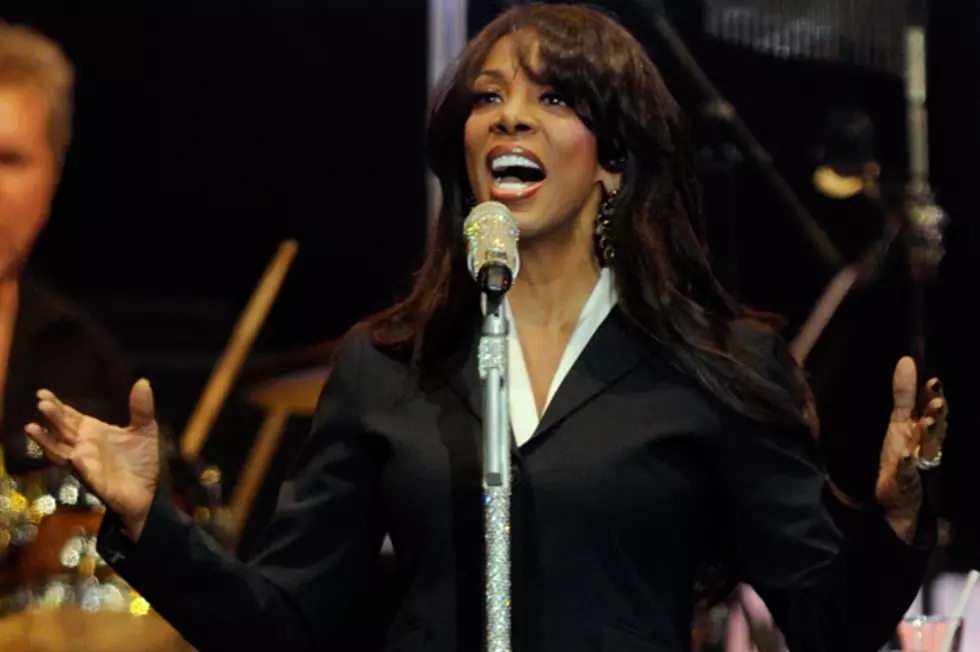 Disco diva Donna Summer has died at 63. The singer passed away this morning (May 17), after a battle with cancer.
TMZ reports that Summer passed away in Florida. The site also states that she had been trying to keep the extent of the condition private. A source who was with Summer just a few weeks ago said that she didn't seem near-death and that she was even working on an album and attempting to finish it.
Summer was a disco icon, known for her string of '70s dance hits such as 'Last Dance,' 'Hot Stuff' and 'Bad Girls' and her songs remained popular for decades afterwards, especially at wedding receptions.
Summer enjoyed pop-friendly hits after the disco decade, with her '80s comeback tunes 'She Works Hard for the Money' and This Time I Know It's Real.'
The singer nabbed five Grammys in her career. She won Best R&B Vocal Performance Female for 'Last Dance' in 1979 and Best Rock Vocal Performance Female for 'Hot Stuff' in 1980, which is interesting in and of itself because she crossed genres with the wins.
She was also the first artist to have three consecutive double (!) albums reach N0. 1 on the U.S. Billboard chart and had four No. 1 charting singles within a 13-month period in the U.S. She also enjoyed 12 Gold-selling singles throughout her career.
Summer was the first African American female performer to receive an MTV VMA nomination for the video and choreography of 'She Works Hard for the Money.' She was nominated for two Golden Globes, winning one for 'Last Dance.'
She was married to Brooklyn Dreams vocalist Bruce Sudano. They had two daughters together, while Summer also had another daughter. She also had four grandchildren.
Watch the Donna Summer 'She Works Hard for the Money' Video
Watch Donna Summer Perform 'Last Dance' Live