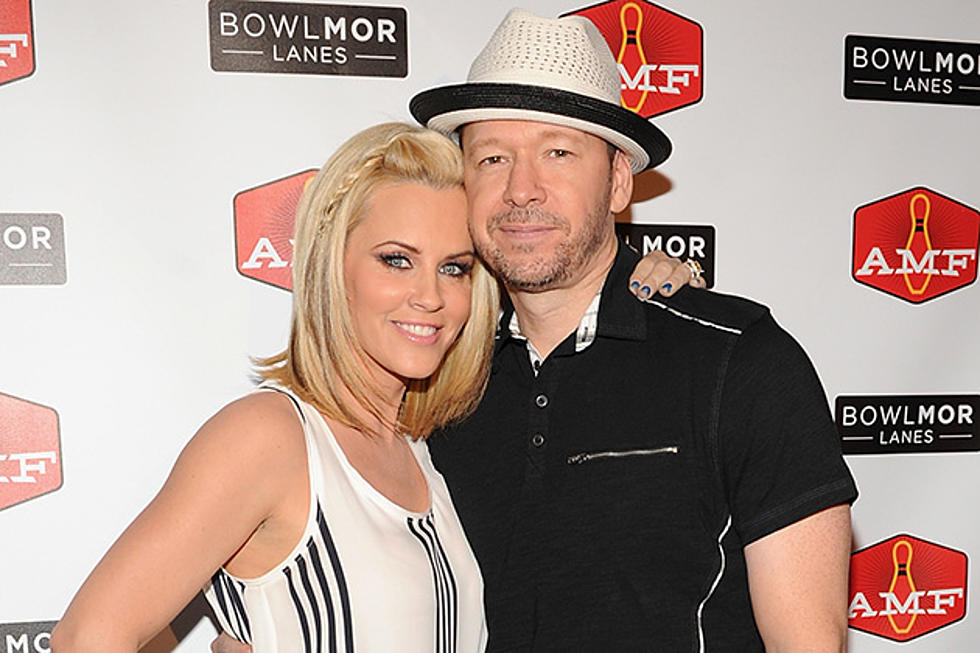 Donnie Wahlberg Declares His 'The Bachelor' Stan Status in Essay
Bryan Bedder, Getty Images
On The Bachelor's Season 20 finale tonight (March 14), Ben Higgins will choose his (theoretical) forever-love, picking either Lauren Bushnell or JoJo Fletcher. Donnie Wahlberg's among the show's diehard stans who'll definitely be tuning in, and he's not afraid to shout it from the rooftops — or more accurately, write about it in an a new essay.
In a piece for the Chicago Sun-Times' Splash supplement titled "When Boy Band Karma Meets 'The Bachelor,'" the New Kids on the Block member/actor/hamburger purveyor writes, with a three-exclam seal of authenticity: "I am addicted to the Bachelor!!!" Donnie also claims that his obsession — which he developed watching with his wife and fellow Bachelor-aholic Jenny McCarthy — finally makes him feel like the dads and boyfriends who were forced to memorize all the New Kids minutiae that was dear to the female NKOTB fans in their life. It's kind of a shaky comparison, since he truly seems to adore the show in a way those male NKOTB survivors never did — but let Donnie explain.
Donnie summarizes in the intro, "How I lost my Monday nights — but not quite my manhood — to my wife's favorite TV show. Don't laugh, it could happen to you, too." I know plenty of straight manly-man males who remain entertained by the Bachelor's theater, but okay. He soon redeems himself with a wholly accurate summary of bachelors past.
"Think I'm bluffing? Well there's Ben (everybody loves him), Chris (the farm boy), Juan Pablo (with the "fake" Spanish accent), Joe (he broke a single mom's heart, before Ben broke another single girl's heart, too) and then there's Jared (the guy who made Ashley cry 74 times in only four episodes). I almost dropped the mic after that, but I realized that may not be something to gloat about." Heh.
Wahlberg ultimately traces his Bachelor fandom back to his lifelong penchant for "sentimental TV shows," sharing a nicely-detailed anecdote of crying to an episode of Christian stop-motion show Davey and Goliath at age 7. Then he names the commercials and show moments that make also him cry, and it's a long and relatable list. "I wept like a baby when Carrie Underwood won "American Idol," he says, likely evoking a "same" from many readers.
Would you, like Donnie, "be in serious emotional crisis mode" if Caila wasn't slated to be the next Bachelorette? See Donnie's surprisingly sweet love letter to The Bachelor over at Splash, and let us know who you're rooting for in tonight's finale.
The Bachelor's Bachelors: Then and Now