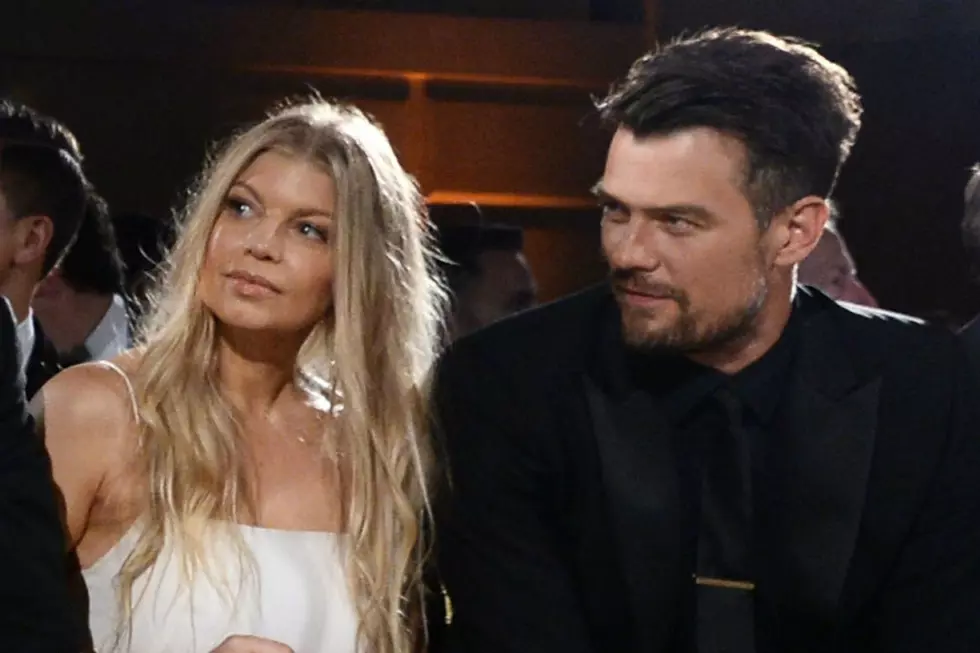 Embarrassing Husband Josh Duhamel Can't Stop Leaking Fergie Album Info
Dimitrios Kambouris, Getty Images
Who needs a public relations representative when your husband dutifully leaks your new album's important details at the drop of a hat?
"She is releasing this album, which I'm told is going to be in like 10 days, but I'm not saying anything," Duhamel said. "But yeah, there's going to be that whole release and then the beginning of next year she'll be touring so it's good."
"I think they're calling it Double Dutchess," he said. "I don't know if I'm supposed to know that or not."
Fergie most recently released a single in September 2014, the DJ Mustard-produced "L.A. Love (La La)". She told The Daily Mail her next album will feature ideas that span seven years, including musings from tour and thoughts that she had while pregnant with her two-year-old son Axl.
Excited to hear new Fergie? Share your hopes for Double Dutchess in the comments.
Check Out a Collection of Celebrity Piercings: