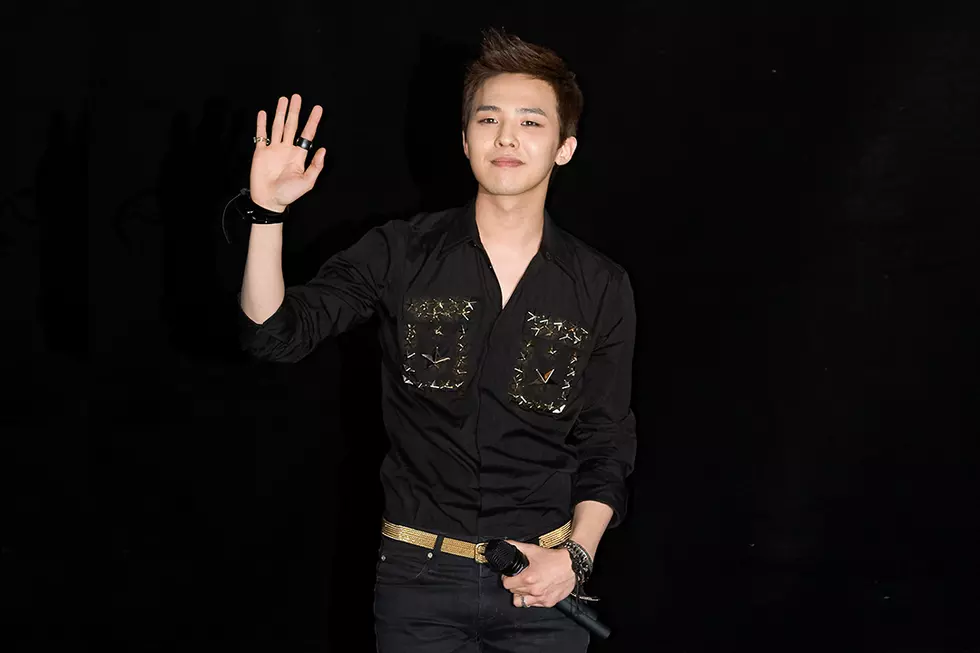 G-Dragon's Agency Tells Fans to Stop Sending Letters to Military Unit
Ten Asia/Multi-Bits via Getty Images
G-Dragon's agency wants fans to stop sending letters to the singer's military unit.
YG Entertainment said in a statement Saturday that a deluge of messages has caused problems for the 29-year-old South Korean star since he began his mandatory military service in February.
"G-Dragon is facing difficulties with fans sending too many letters to the unit. Please refrain from sending letters and we will appreciate it," the agency said, according to The Korea Herald.
YG Entertainment said the BigBang member has received so many messages at his training center that the facility is low on paper and printer ink.
"The training center's e-mail account has been flooded with messages to G-Dragon, to the point that it is preventing the operations of the unit," the agency said, according to Metro.
"Due to the overload, the unit is having problems with the supply and demand of providing the messages, making it difficult for the other soldiers to receive their letters," the agency added.
G-Dragon entered boot camp Feb. 27 without fanfare. YG Entertainment previously said the K-pop star wouldn't attend any farewell events because he wanted to keep a low profile.
"[G-Dragon] wants to keep it quiet, as he doesn't want to cause trouble for others," the agency said in February. "He will fulfill his duty sincerely."
Copyright © 2018 United Press International, Inc. All Rights Reserved
10 Video Games That Deserve Movie Adaptations