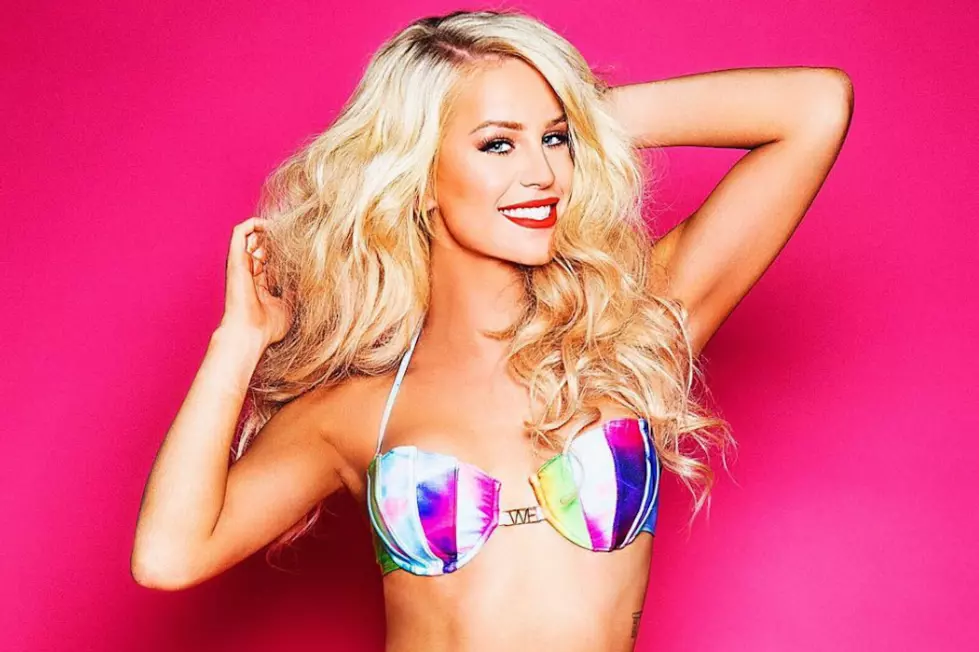 Gigi Gorgeous Detained in Dubai for Being Transgender
Instagram: @gigigorgeous
According to TMZ, Gigi was stopped at immigration. Gigi told TMZ that the officer said "I was told you are transgender. You cannot come into the country." The site also notes that, according to Dubai law, the "imitation of women by men" is illegal, and the punishment can be "up to a year in jail."
There was also some debate as to Gigi's passport: "[Airport police] say the passport describes her as male and the passport photo shows Gigi as a male. Gigi tells us that's simply not true." Gigi was born Gregory Lazzarato, but reportedly updated her passport to Gigi Loren following her transition.
"After being detained and held at the Dubai airport for over 5 hours, this was the moment my baby came to rescue me," Gigi wrote.
"Yesterday was one of the scariest moments of my entire life and I wouldn't wish it upon anyone. How you can be denied entry somewhere just because of who you are is seriously disgusting and also very scary. This further proves the need for CHANGE. I am now on my way to somewhere much more accepting. Safe and sound and happy. I love you guys💋."
Support for Gigi poured out on social media from fans and friends, including singer-songwriter Allie X: "The ignorance is staggering and sickening. @TheGigiGorgeous I'm with you and so is anyone with half a fxcking brain. Hope you're safe ✖️❤️," she wrote.
"F--k. hoping for a just & speedy resolution. sending support & strength to @TheGigiGorgeous," added fellow YouTuber Tyler Oakley.
We're horrified to hear this happened as well, but glad to see you're safe, Gigi.
See Gigi's Instagram about the incident below.
Know Your Internet Star: The Most Famous YouTubers and Viners