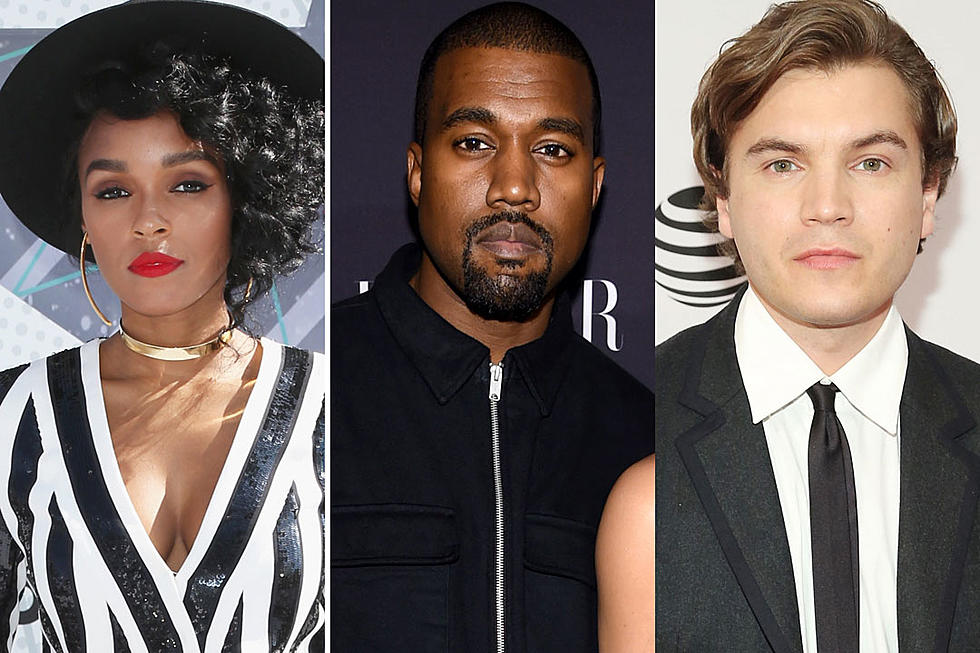 Janelle Monae, Emile Hirsch + More Offer Kanye West Support Following Hospitalization
Frederick M. Brown / Dimitrios Kambouris / Cindy Ord, Getty Images
Upon hearing the news, Chance the Rapper extended well wishes to Kanye during his Live Lounge performance on BBC Radio 1, which you can check out above.
"I want to extend a very special prayer to my big brother, Kanye West," he said. "I know there's a lot of weird folks out there but you already know that I'm a hundred grand. I want to just extend this prayer and extend this love from all the way in Britain. We might come back early to see this man. Happy Thanksgiving."
Other celebrities -- Emile Hirsch, Janelle Monae, Marlon Wayans and more -- reached out to Kanye on Twitter to offer their support:
TMZ reports Kanye was at his trainer Harley Pasternak's home when police were called to the scene because the "Famous" rapper was "acting erratically." He was then convinced to go to the hospital by both his management team and law enforcement.
But before news of Kanye's hospitalization began circulating yesterday, longtime friend John Legend spoke with CBS about the rapper's abrupt decision to cancel the remainder of his Saint Pablo Tour, saying, "I'm not gonna speak out of term and speak for him. All I can see is what [West] said to the public -- and that is he's tired and needs some rest."
"I think he's been through a lot lately with what happened to Kim," Legend said. "I think if he needs to rest, I think his fans will be patient and let him rest. He'll come back stronger, hopefully."
Controversial Magazine Covers