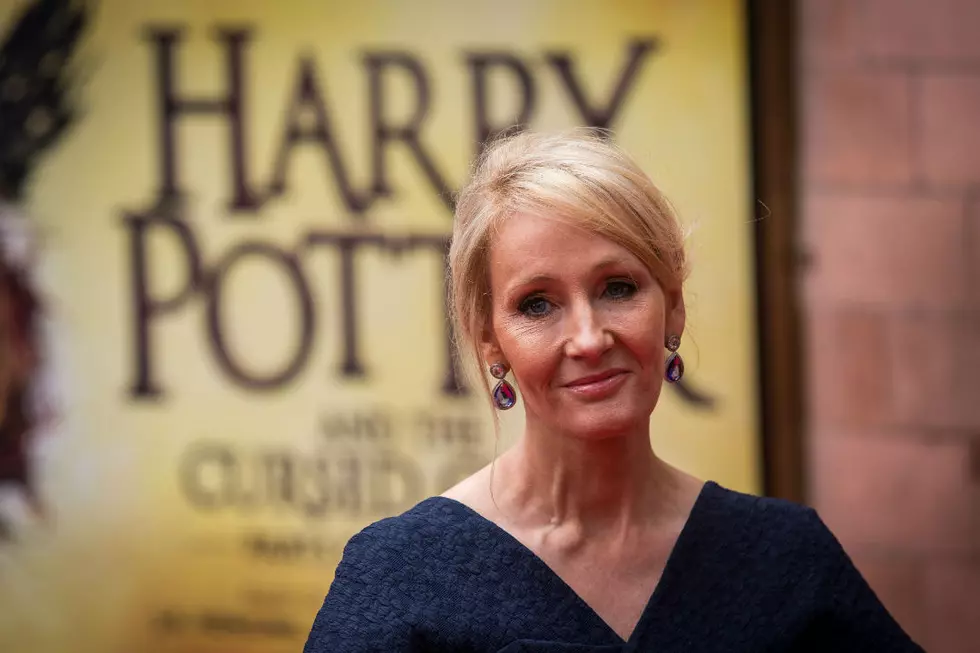 The Story of 'Harry Potter' Is Done, J.K. Rowling Unconvincingly Insists
Rob Slothard, Getty Images
In an interview with Reuters at the premiere of Cursed Child in London Saturday (July 30), Rowling said the play — in which the famous teen wizard is now a 37-year-old father — will represent a final chapter for the boy who lived.
"He goes on a very big journey during these two plays and then, yeah, I think we're done. This is the next generation, you know," she said. "So, I'm thrilled to see it realized so beautifully but, no, Harry is done now."
Cursed Child follows up the seven-book Harry Potter series, the first of which, The Sorcerer's Stone was released in 1997. The series' final title, The Deathly Hallows, hit bookstores in 2007. Rowling has also since penned spinoff story Fantastic Beasts and Where To Find Them, written a series of short stories and posts for web domain Pottermore and even re-imagined the story's Hogwarts school as an American institution.
All of this considered, we have good reason to believe Harry and friends might just be on a small break.
Think Harry's story is really over, or is Rowling bluffing? Sound off in the comments, and tell us what you think of Cursed Child.
See a Collection of Emma Watson Facts You Never Knew: