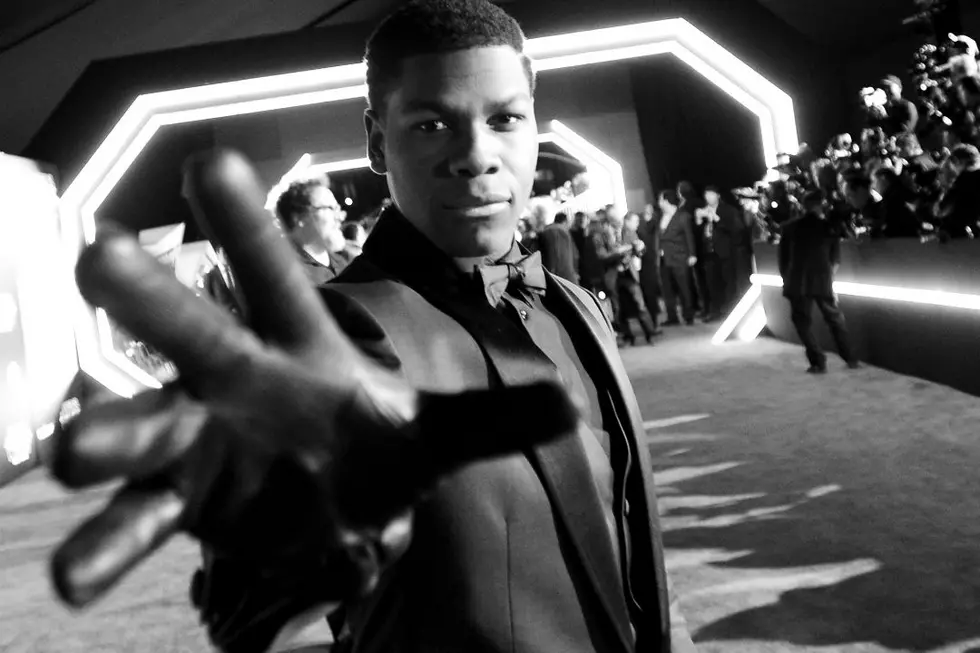 John Boyega: Next 'Star Wars' Film Will Be Darker, More Physically Demanding
Charley Gallay, Getty Images
As if the death of [REDAAAAAAAAACTED] wasn't damaging enough to Star Wars fans, The Force Awakens star John Boyega has assured moviegoers there's more hurt to come as the franchise advances.
In an interview with Vogue, the man behind the Stormtrooper-turned-hero said fans should prepare for some glumness in the current installment's second part.
"It's great," he said upon reading the script. "Much darker, but we're very excited...I'm back to keeping secrets again."
And though Boyega's co-star Daisy Ridley, who plays Rey, told Elle the training for The Force Awakens involved five-hour gym sessions five times weekly, Boyega hasn't been held to the same workout standard. That will likely soon change, he noted.
"My part in the next film will be much more physical so I might be in the gym a bit more," he said.
Still, while his exercise routine may change, he insisted his approach to acting won't, even as his celebrity balloons.
"It's nice, of course, when people appreciate any work you've done, but one minute you're great and the next the next they can be saying you're the worst thing that's ever happened to Star Wars, so I'm not planning on letting it go to my head," he explained.
"Although this franchise is such a massive thing, I've tried my best to approach it as I approach any other job: do the best I can and just focus on the work."
Check out the full interview, and tell us what you thought of The Force Awakens.
Check out red carpet photos from the Star Wars: The Force Awakens premiere: