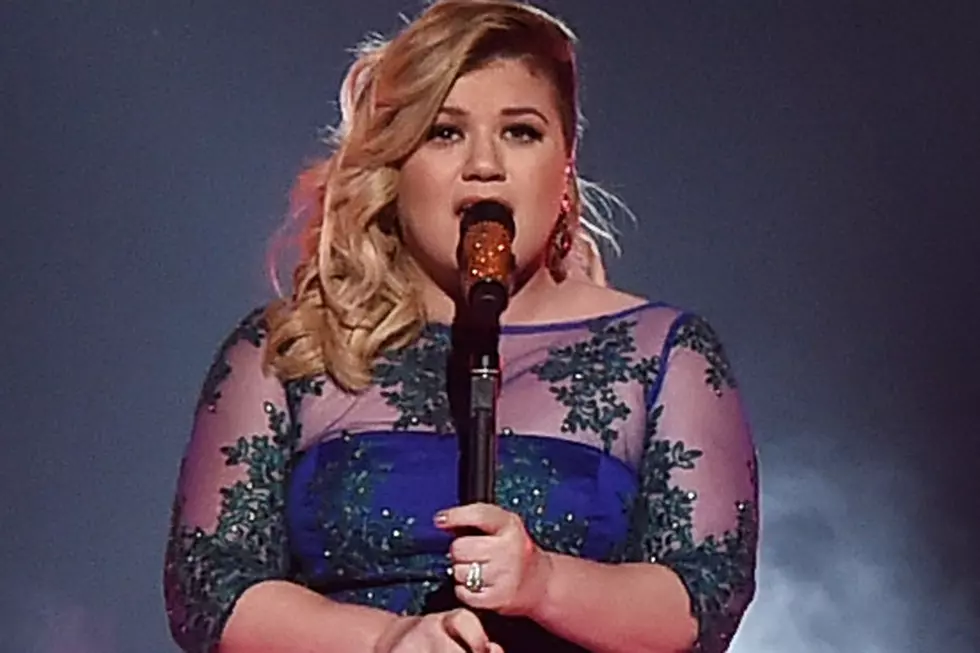 Kelly Clarkson Performs 'Heartbeat Song' at the 2015 iHeartRadio Music Awards [VIDEO]
Kevin Winter, Getty Images
Kelly Clarkson took the stage at the 2015 iHeartRadio Music Awards tonight (March 29) to perform her latest single "Heartbeat Song," and she killed it like a lioness kills a hyena. She wore a knee-length blue dress and her blond hair in waves pinned to the side, with her undercut on full display.
Kelly's performance was pretty low-key, with only a digital checkerboard heart on the stage beneath where she stood and similar images scrolling up the wall behind her. It's just as well, because Kelly is one of those artists who doesn't need an insane backdrop or an elaborate stage design. She brings her vocals to the table, and most of the time that's enough for her — it certainly was tonight.
Kelly recently released her Piece by Piece and it is everything — which is a relief, because we've gone far too long in this life without new music from Kelly Clarkson. Check out her performance of "Heartbeat Song" in the video above.
See the Best Dressed Celebs at the 2015 iHeartRadio Music Awards