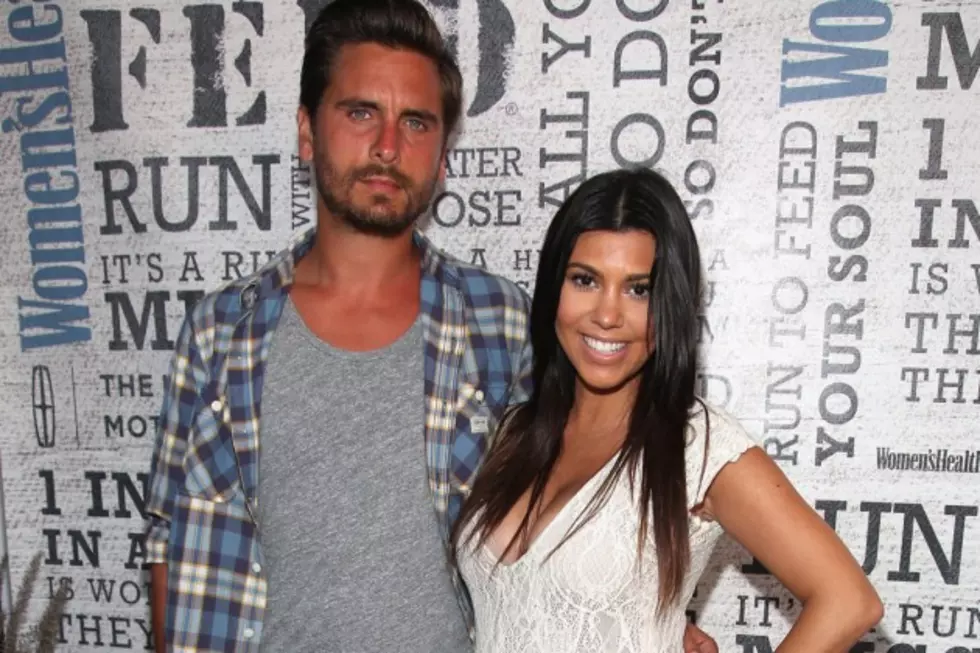 Kourtney Kardashian and Scott Disick Have Reportedly Split
Paul Zimmerman, Getty Images
Kourtney Kardashian and Scott Disick's longtime relationship has had its share of trials — and E! News reports that Kourtney's officially had enough.
Just as Jennifer Garner and Ben Affleck's separation announcement confirmed months of rumors that the two were on the rocks, Kourtney and Scott have been the subject of ongoing speculation, as gossip sites observed the couple was spending ample time apart.
"Kourtney has always taken Scott back and been by his side, but now with three kids it has gotten old," a source told E! News, continuing, "Kourtney has to do what's best for the kids."
"Scott has been running around saying he's single," adds another source (are these 'sources' friends of Kourtney, or loose-lipped reality TV production assistants, or what?). "Kourtney dumped him after she saw the pics [in Monte Carlo] and he hasn't been home after a month-long party binge."
Kourtney and Scott have been dating since 2006, and they have three children: Penelope, Mason and baby Reign Aston. As E! News reports, the two previously broke up during the filming of Kourtney and Kim Take Miami in 2010 amid Kourtney's concerns about Scott's drinking. They reconciled that year, after relationship counseling and Disick's break from alcohol seemed to help.
Scott has continued to struggle with substance abuse, making headlines for alcohol poisoning in 2014 and for checking into a rehab facility early this year — only to check out after one week. E! points to his alleged deterioration, in addition to cheating rumors, as the reason Kourtney has decided to pull the plug. Says their source, "she is over it. She's fed up. It's humiliating and disrespectful. How much more is she supposed to take?"
The couple has not commented on the alleged split at this time.