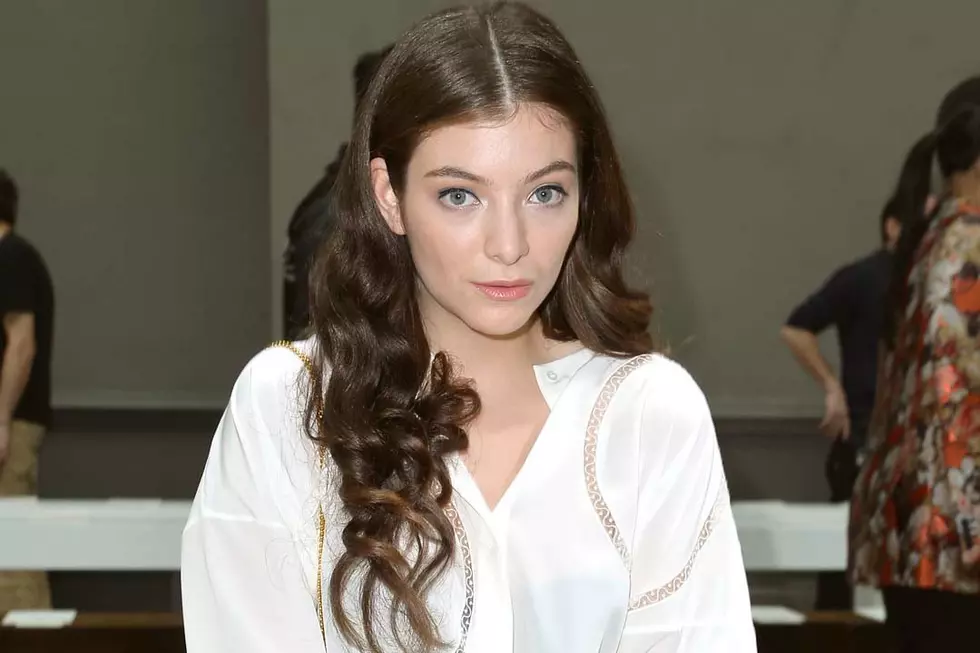 Lorde's Celebrity Ignored By Uber Driver, Still Isn't Living That Fantasy
Pascal Le Segretain, Getty Images
Lorde may drive Cadillacs in her dreams, but her latest real-life car trip was a bit of A NIGHTMARE, A REAL NIGHTMARE.
The "Royals" singer, who's at work on her sophomore LP, live-tweeted a humble pie feast earlier this week. After hopping into an Uber, her driver regaled her with a tale of shuttling someone famous around earlier in the day. It quickly became clear, though, that he had no idea who she was. A PAIR OF GRAMMYS JUST DOESN'T GO AS FAR AS IT USED TO, I GUESS.
"I can tell our ride, by comparison, sparkles significantly less for him," she wrote. "he's probably now pretending that i am not here, that they are still together, and alone."
Ellie Goulding responded with a similar tale in which her driver told her he'd driven "someone from Ellie Goulding's band" but "didn't like her music." Doesn't that sound kind of unlikely?
Of course, none of this is to say Lorde doesn't appreciate flying under the radar now and again. She tweeted on July 13 that she hid in the woods for three days while recording new material for her new album. Seriously, she did. Look:
Are you a driver? Are you a driver with a famous passenger? Please respect your famous passenger.
Check Out a Collection of Celebs That Remind Us of Superheroes: