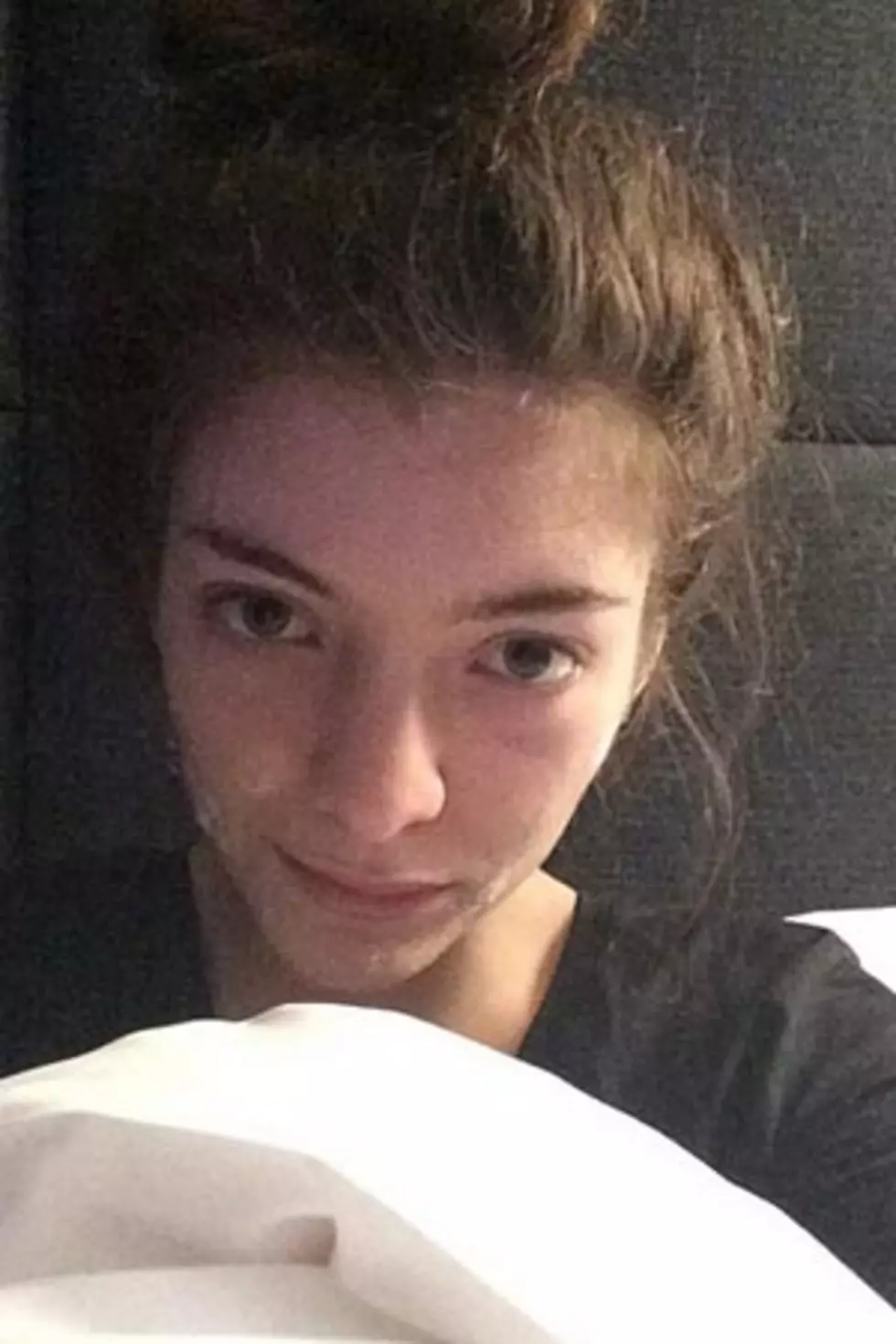 Instagram
It's easy to forget that Lorde is a teenager, given the way she has taken the music world by storm. The 'Royals' singer, usually seen with dark purple, vampy, matte and goth-like lipstick, shared this makeup-less snap on Instagram.
With her normally wild and curly mane swept up into a topknot, Lorde's eyes are the focus of this pic -- and how lovely her large, round peepers are.
She captioned it: "in bed in paris with my acne cream on."
Even a 'royal' gets a zit every now and again. At least she looks lovely with a bare face. And while in Paris, to boot.