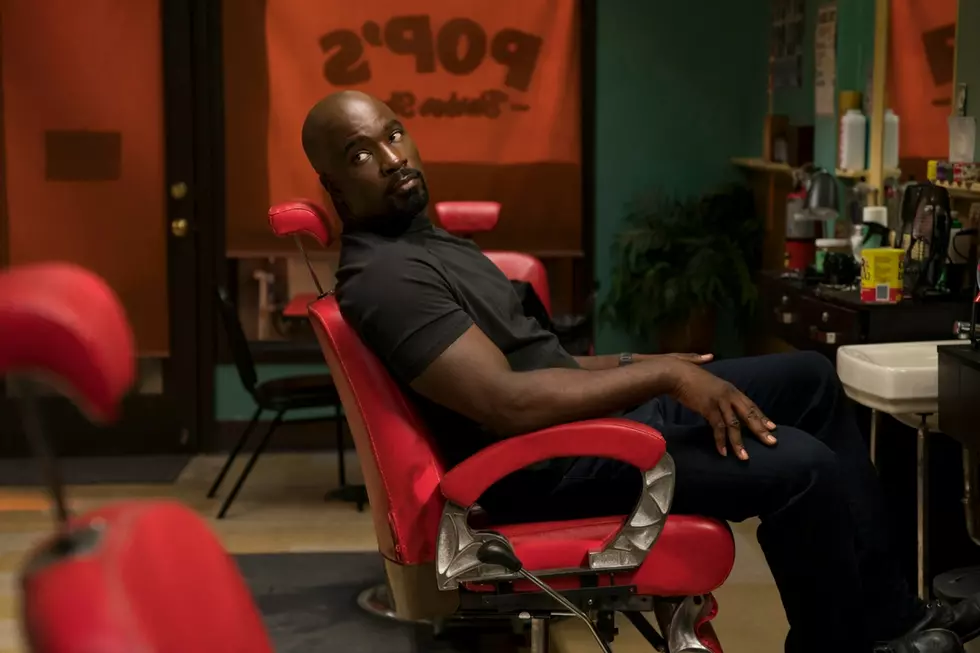 'Luke Cage' Takes on a New Threat in Latest Season 2 Trailer
David Lee/Netflix
Mike Colter attempts to protect Harlem from a new super-powered threat in the latest trailer for Season 2 of Netflix and Marvel's Luke Cage.
The clip, released Monday, features the titular hero as a celebrity in Harlem who is loved by many but feared by criminals.
Luke Cage, who has unbreakable skin, is confronted by Bushmaster (Mustafa Shakir) who is able to knock-out and defeat the superhero during a fist-fight. Bushmaster then warns Luke Cage that Harlem will be his.
Season 1 regulars including Rosario Dawson as Claire Temple, Simone Missick as Misty Knight, and Alfre Woodard as Mariah Dillard, also make appearances in the trailer. Dillard is seen looking to return to her evil ways while Misty Knight teases becoming Luke Cage's crimefighting partner by utilizing her new metal arm.
Luke Cage returns to Netflix on June 22. The new season will also feature Rosewood actress Gabrielle Dennis and Theo Rossi as Shades.
Netflix Originals Still to Come in 2018
Copyright © 2018 United Press International, Inc. All Rights Reserved