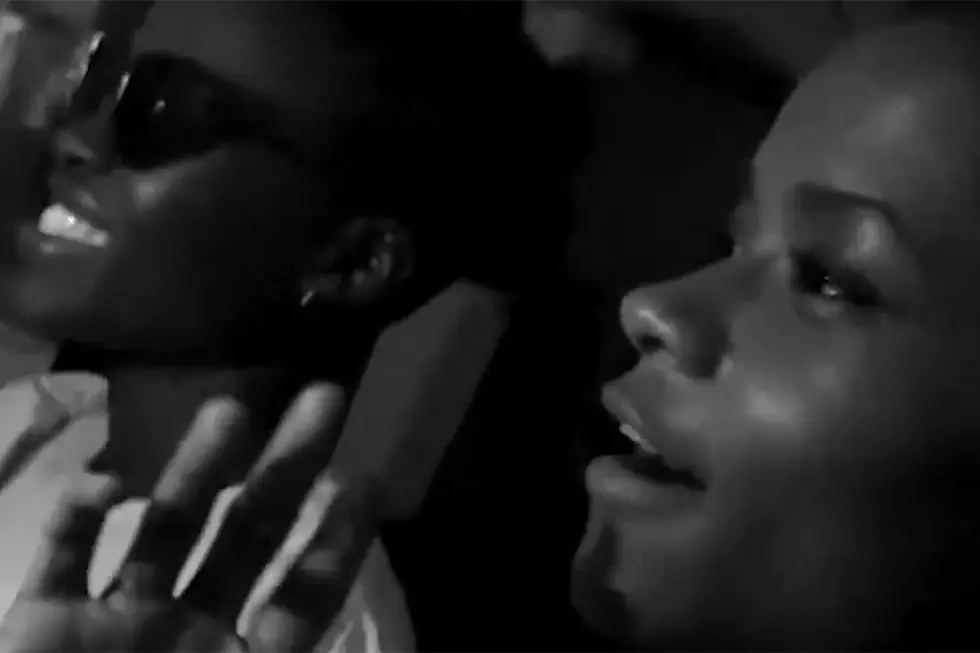 Lupita Nyong'o and Letitia Wright Share a 'Black Panther'-Inspired Freestyle
@Lupita_Nyongo via Twitter
With Black Panther smashing box office records, the cast of the Marvel film is surely riding high. To celebrate the release of the film, Lupita Nyong'o and Letitia Wright released their own Black Panther-inspired freestyle.
While Nyong'o portrays Nakia in the film, the actress dons a new moniker for her freestyle, going by Troublemaker. "It's Troublemaker, back on the scene/Marvel baby, stay gettin' the green," she raps before passing the mic to Wright, also known as MC Underbite.
"In my zone/Didn't write this, this is straight off the dome/Vibranium be the source to my soul/Oh baby, it's better than gold," Wright spits. "T'Challa came and he flexed on his own/T'Challa came and he took back the throne." The actress also gives a shout out to director Ryan Coogler, rapping, "King Coogler came and he did it again."
Although Wright said her lines were freestyled, according to Nyong'o's tweet, rapper Robyn Hood was the original inspiration for the freestyle and may have been the person behind Nyong'o's raps.
"The Black Panther lives... and so does Troublemaker! Introducing MC Underbite (@LetitiaWright), best freestyler in Wakanda. All cred to my girl @RobynHoodmusic for the original inspiration and my bars," she tweeted.
Check out their freestyle below.