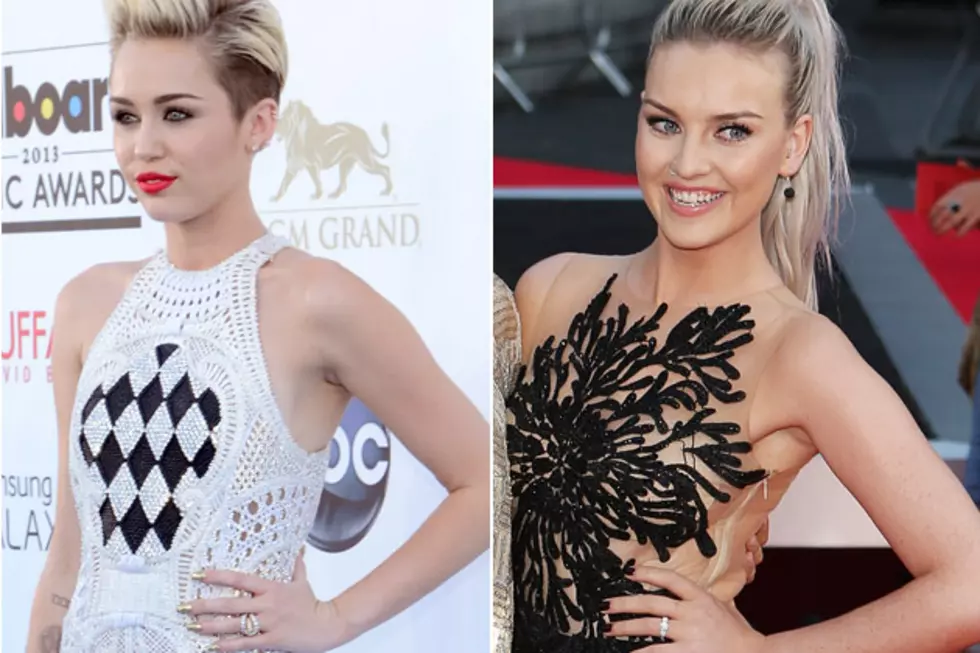 Miley Cyrus vs. Perrie Edwards: Whose Engagement Ring Do You Like More? – Readers Poll
Jeff Bottari/ Tim P. Whitby, Getty Images
Wedding bells are chiming! Some of our favorite pop stars are getting hitched, and we couldn't be more excited. While we wait for details of the nuptials and pictures of the dress, we'll be oogling their seriously sparkly engagement rings.
Miley Cyrus has been engaged to Liam Hemsworth since 2012, but Little Mix's Perrie Edwards showed up at One Direction's 'This Is Us' London premiere flaunting a rock on her finger. There's no doubt that both of these sparklers are stunning, but whose engagement ring is your favorite?
Miley's 3.5 carat diamond is set in gold with a unique floral motif. The center stone is extra special -- it's a vintage diamond dating back to the late 1800s! "It's a contemporary design based on vintage aesthetics," the ring's designer, Neil Lane, told People. "The light flashes and sparkles no matter where Miley moves her hand."
We're still waiting on details about Perrie's engagement ring, but we can't take our eyes off the jewelry! It's clear 1D's Zayn Malik knew what he was doing when he picked it out. The ring has three diamonds set on a silver band and looks stunning on the singer's hand.
Okay, you've seen both of the sparklers. Which is your fave? Vote below!