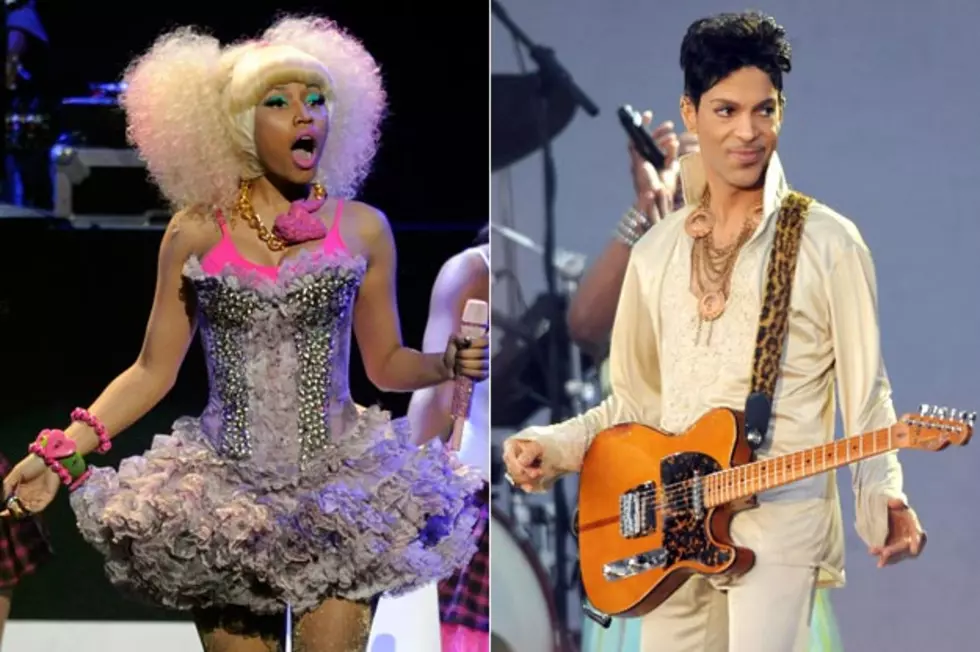 Nicki Minaj and Prince to Perform at H&M Launch for Versace Line
Tuesday night's Versace for H&M launch in New York just got a lot hotter, now that Nicki Minaj and Prince have signed on to the event. The fashionable artists will each perform live after the launch party, according to WWD.
Donatella Versace told the site, "I am so pleased to share with so many the excitement of this collaboration with H&M. To have my friend, the great, the amazing, the one and only Prince, and the extraordinary Nicki Minaj both perform at the event, will create exactly the feeling of joy and glamour I want this partnership to express."
The event is an opportunity to preview the new Versace line, which reportedly hits H&M stores on Nov. 17. Prince fans, especially, may want to do their best to attend, since live performances might be the only way to hear him these days, now that he has threatened to quit recording music.
Here's hoping Minaj and Prince perform together during the event, because that would be a thrilling collaboration. Prince has invited a number of different singers on stage with him this year, including Gwen Stefani, Whitney Houston and Kanye West.