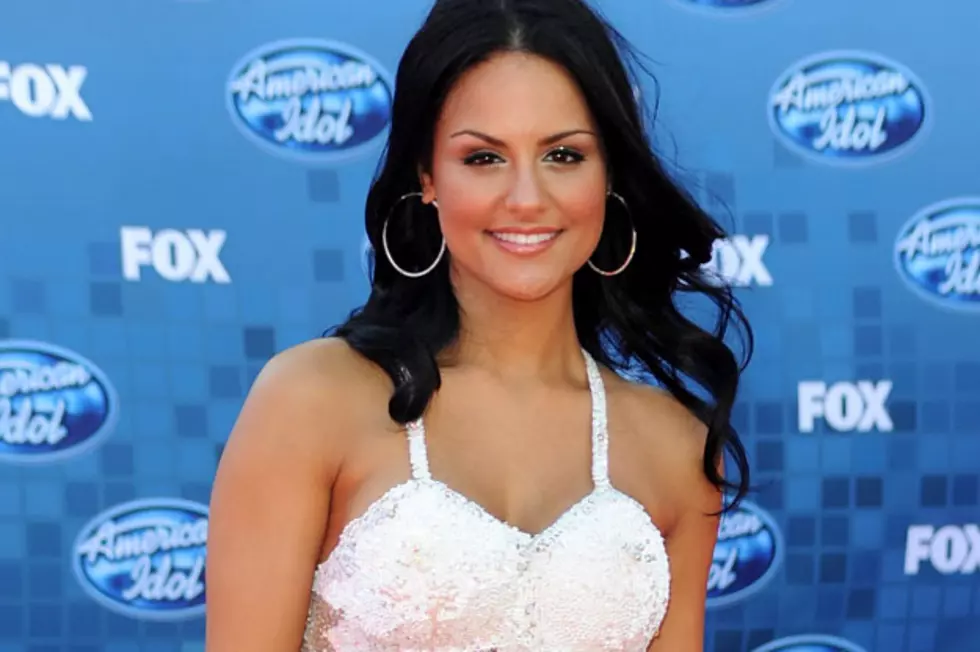 Pia Toscano Inks Record Deal With Interscope
Even though she was sent home on the 10th season of 'American Idol,' Pia Toscano is not stepping out of the spotlight any time soon. According to a report from Entertainment Weekly, the singer has signed a deal with Interscope Records, which was founded by 'Idol' mentor and Pia fan Jimmy Iovine. 
A source confirmed to EW that Toscano has signed a deal with Interscope, and that her debut album will drop some time this year. Toscano, whose vocal stylings have been compared to that of Celine Dion and Mariah Carey, is already gearing up to release her first single, entitled 'This Time.' The song will be available on July 12, and apparently it is "an acoustic guitar and beat-driven track." 'This Time' was penned by fellow Interscope artist Ester Dean, who has written hits like Rihanna's 'Rude Boy' and (co-written) Nicki Minaj's 'Super Bass.'
Besides working on her first full-length album, 22-year-old Toscano is hitting the road for the 'American Idol' summer tour along with winner Scotty McCreery and the rest of Season 10's front runners. The tour kicks off tonight (July 6) in West Valley City, Utah before the 'Idol' finalists make their way to the East Coast in August. Click here to check out a full list of tour dates.
Watch Pia Toscano Perform Celine Dion's 'All By Myself' on 'American Idol'