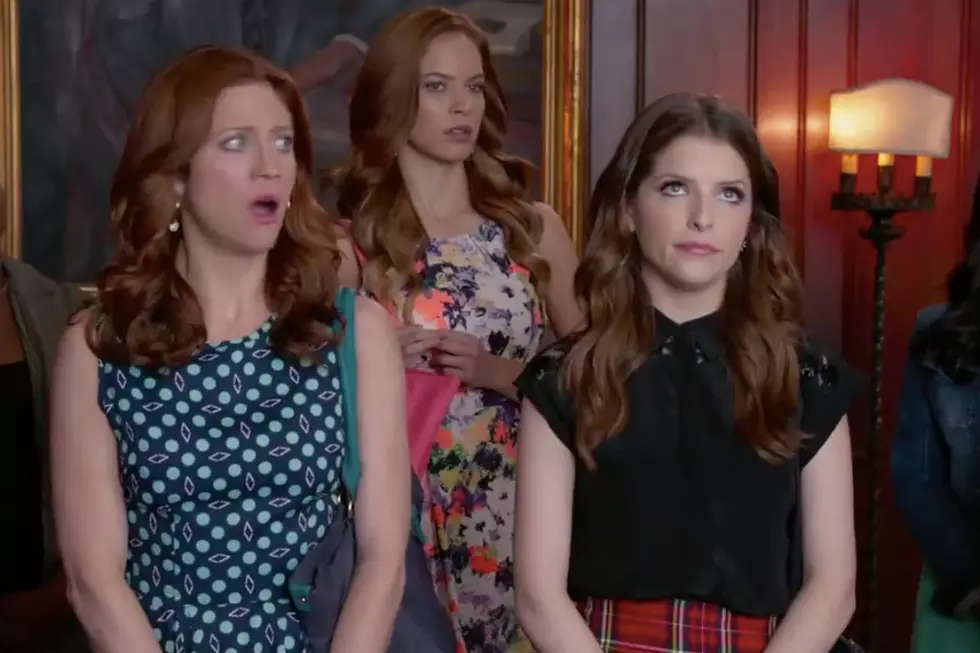 Watch The Second 'Pitch Perfect 2′ Trailer [VIDEO]
YouTube
The Barden Bellas are back -- again! -- with the second trailer of the upcoming 'Pitch Perfect 2' movie and if you're a fan of Miley Cyrus' 'Wrecking Ball' and the hilarious antics of Rebel Wilson, then you're definitely in for a treat. While the first trailer gave us a few scarce plot details, this one fills us in on the reason as to why the girls were suspended from competing in the first place -- and it has everything to do with Rebel's character, Fat Amy.
The girls come up with the idea that winning the state championships will force their University to reinstate them, so they have no choice but to compete at a professional level. While it definitely looks like we're in-store for great covers (um, Beyonce, hello), we love that it looks like the movie will also maintain the heart of its predecessor by keeping those strong bonds between its female characters intact.
We don't want to spoil anything for you, and besides, there's no way to do justice to the clip, so check it out above to see what's in store for the sequel!
 See Anna Kendrick + More Celebs Without Makeup!