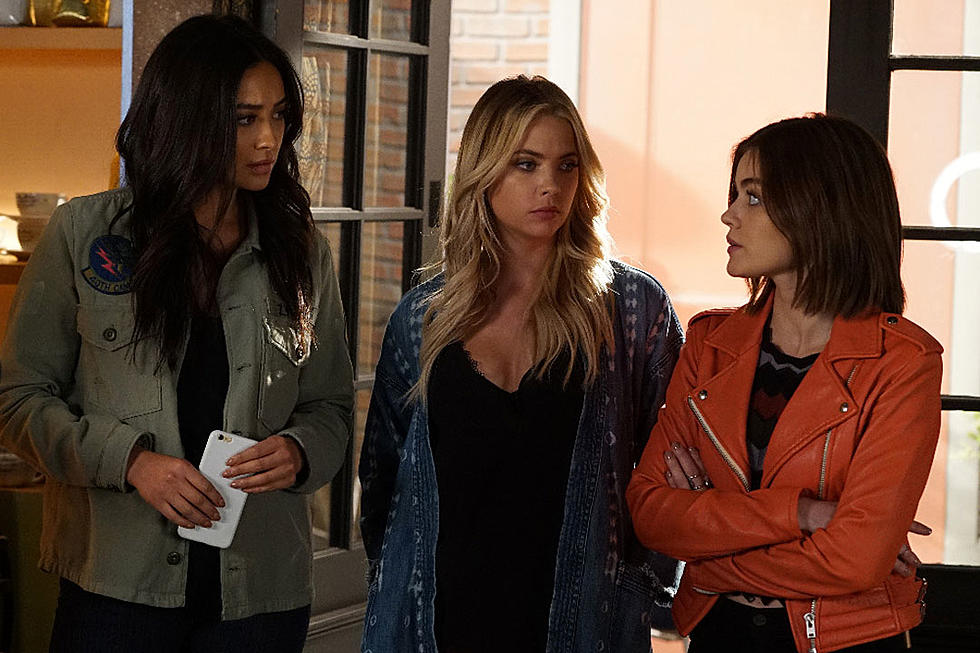 'Pretty Little Liars' Ends With Season 7: It's Official, Says I. Marlene King
Freeform/Eric McCandless
In a confirmation that King deemed "happy," "sad" and "amazing," she revealed that "the next 10 episodes of the show really are gonna be the last 10 episodes of the series."
"It's been such an amazing chapter of our lives, and we're so glad you guys could share it with us," Lucy Hale said. "But you know, all good things must come to an end, and...these last 10 episodes are pretty crazy."
"I can't think of one question that we don't answer," King promised, alluding to the many dangling plot threads and unsolved mysteries that have accrued since the series premiere in 2010.
The Pretty Little Liars midseason finale airs on Tuesday, August 30, and promises "the most spectacular death of any character on the show" — and this one may be permanent, given the time constraints.
The final 10 episodes of Season 7 will premiere in April 2017.
King also announced that her new series, Famous In Love starring Bella Thorne, is set to premiere alongside PLL's final 2017 bow. The show is based on a romantic novel by author Rebecca Serle, and you can watch the Famous In Love trailer on Facebook now.
See I. Marlene King's news to fans below.
10 PLL Theories to Obsess Over Ahead of the 7A Finale