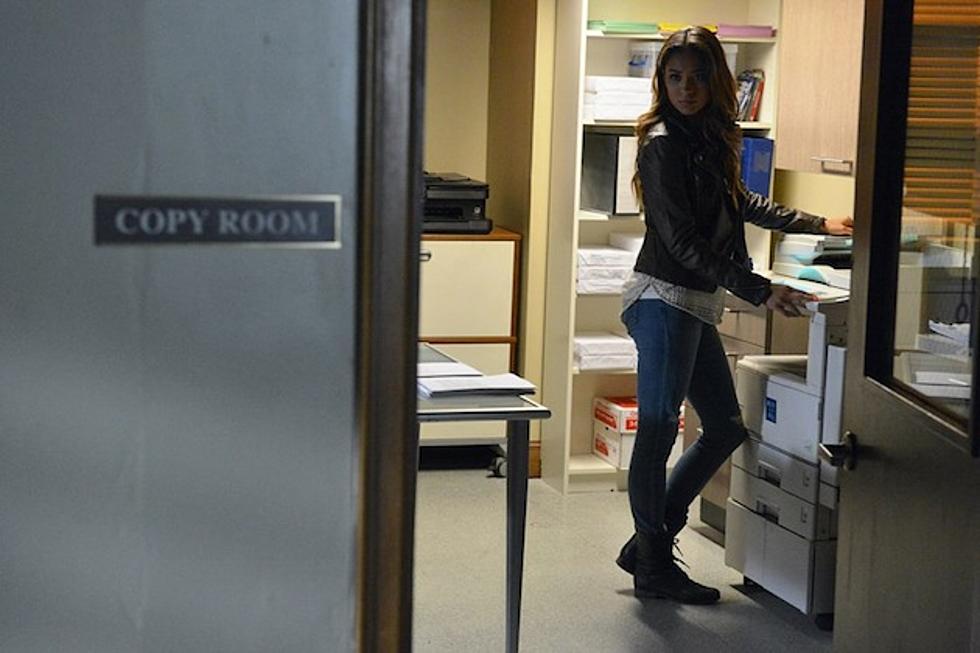 'Pretty Little Liars' Spoilers: The Show Finally Answers 'Who Is Board Shorts?' [VIDEO]
ABC Family
Since the tail end of 'Pretty Little Liars' Season 3, fans have been left with the question: "Who is the mysterious Board Shorts?'" Or, more specifically, who is the lifeguard that Alison had a pregnancy scare with while vacationing in Cape May?
All that was seemingly answered last night (Jan. 28) when Spencer unveiled the shocking truth.
Suffice it to say: Heavy plot-related spoilers are below.
In the most recent episode (4x17, 'Bite Your Tongue') Spencer uses prescription drugs to stay up all night studying Ali's diary when she comes across an entry discussing an older college guy who loves writing, hanging out at a bar near the Hollis campus and drinking beer with boysenberry pie.
Wanting to investigate the bar, Spencer arrives to find none other than Ezra Fitz eating boysenberry pie, which he claims is a recommendation from the waitress.
He makes an excuse and hastily exits, leaving Spencer to wonder about this strange coincidence. Only for his waitress to hand Spencer the beer he had ordered with his pie (you know, since he already paid for it).
Can you guess the name of the beer in question?
That's right, it's Board Shorts Ale.
You can watch Spencer's shocking revelation below and tune into 'Pretty Little Liars' next week on Tuesday, Feb. 4, on ABC Family to see how this complicates matters for the Liars. We can't wait.