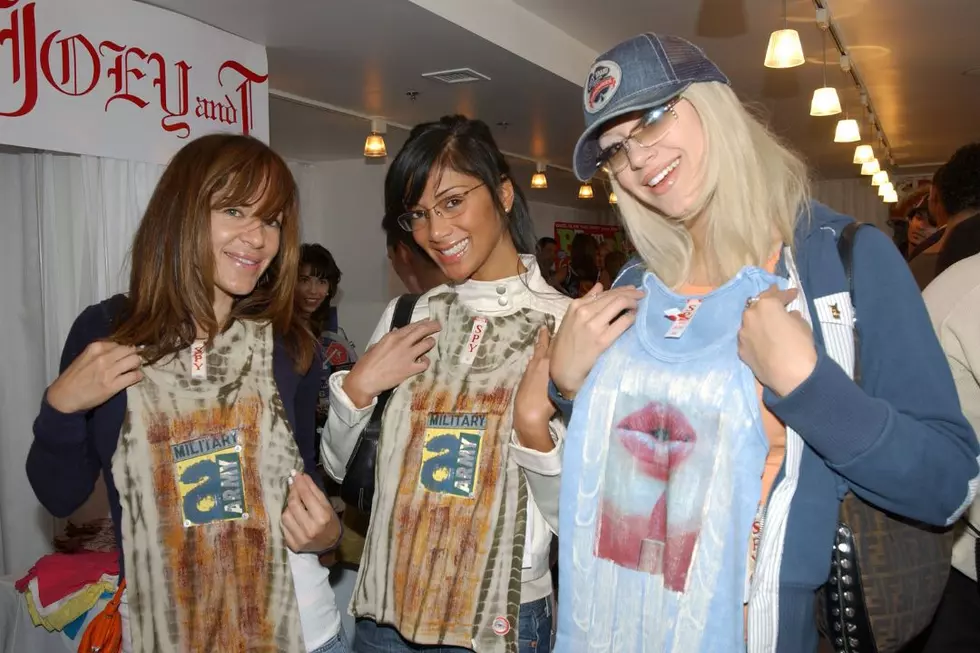 Ex-Pussycat Dolls Member Kaya Jones Felt Like a 'Slave' During Brief Time in Chart-Topping Girl Group
Amanda Edwards, Getty Images
Kaya Jones says she felt like a "slave" during her brief time in the Pussycat Dolls.
Speaking with pro-life organization Students for Life, Jones alleged that her experience in the hit girl group was similar to that of Britney Spears' controversial conservatorship.
"It feels like you're a slave, literally, to your dream. You have no access to personal thoughts, space, choices, decision. You are an owned commodity. What you eat has been decided for you, where you live is gonna be decided for you. Ultimately, you can't have a child. The level of control is to the point of, 'Who am I?'" Jones alleged.
Jones said she had a revelation during an early PCD performance, when she spotted two young fans watching her from the crowd.
"At that moment, I was going through an abortion. I'm losing my child in real time. Nothing on me in that moment said, 'Caution: this is a lie.' And I was a lie in that moment. There was nothing beautiful about me. I was tainted. I was living in my worst self," she shared.
Jones also claimed she was "told to get rid of it" when PCD leadership allegedly found out she was pregnant during her time in the group.
"I was basically saying: you can be sexually overly-perverse, doing things that you're not happy about. Low self esteem leads to promiscuity ultimately, which leads to you having an abortion that you wish you'd never even encountered because it's painful beyond measure ... It is something that you will live with for the rest of your life," she continued.
Jones revealed she has had three abortions, the first of which she had when she was 16 or 17. She had another abortion around the age of 30 following a sexual assault.
Today, Jones is anti-abortion and believes that "children are a blessing from God."
According to the World Health Organization, health is defined as "a state of complete physical, mental and social well-being, and not merely the absence of disease or infirmity. Making health for all a reality, and moving towards the progressive realization of human rights, requires that all individuals have access to quality health care, including comprehensive abortion care services ... Lack of access to safe, timely, affordable and respectful abortion care poses a risk to not only the physical, but also the mental and social, well-being of women and girls."
This isn't the first time Jones has spoken out again the Pussycat Dolls.
In 2017, Jones alleged the Pussycat Dolls was a "prostitution ring," a claim PCD founder Robin Antin denied as "disgusting, ridiculous lies."
Meanwhile, Antin has claimed that Jones, who performed with the Pussycat Dolls between 2003 and 2004, was "never an official member of the group," but rather "one of the many, many girls who auditioned for the Pussycat Dolls over the years."
Celebrities Who Are Anti-Abortion