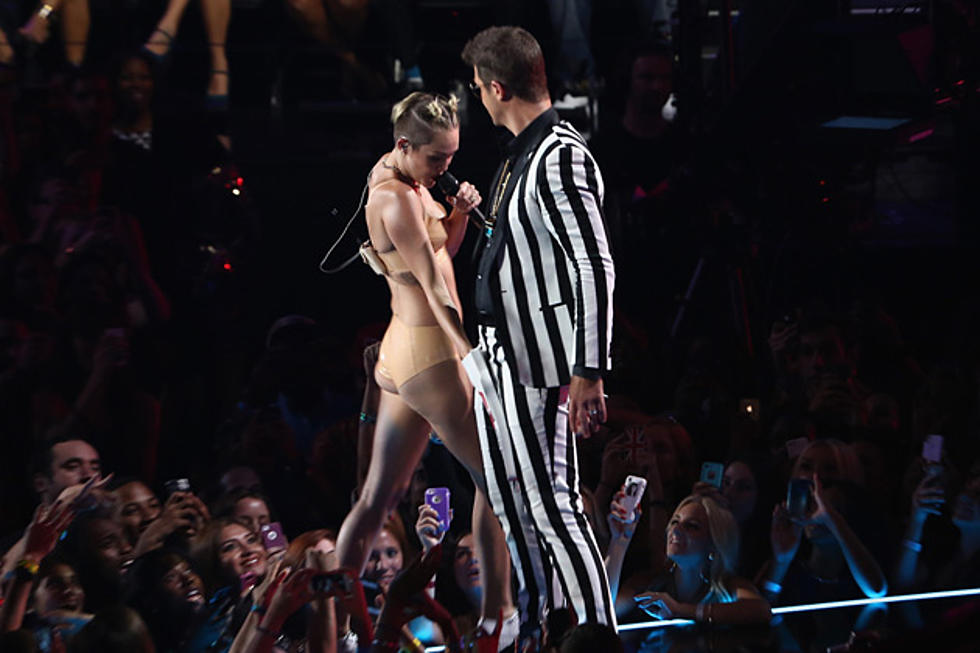 Robin Thicke's Mom 'Can Never Unsee' His VMA Performance With Miley Cyrus
Neilson Barnard, Getty Images
"I was not expecting [Miley] to be putting her butt that close to my son," Gloria Loring says of the singers' outrageous onstage 'Blurred Lines' collabo. "The problem is, now I can never unsee it."
The 66-year-old singer-actress has had a long career in showbiz, so she's certainly no stranger to the strange stuff that Hollywood pulls for the sake of publicity. Still, she confesses she's confused about Miley's performance. "I think she's misbegotten in this attempt of hers," Loring says. "And I think it was not beneficial. I didn't get what her point was."
Never mind all the embarrassing grinding and twerking in front of millions of VMAs viewers -- but having your own mom watch it and tell the whole world what she thinks? OMG.
And Loring gets the horror of that situation, she really does: "I just keep thinking of [Miley's] mother and father watching this."