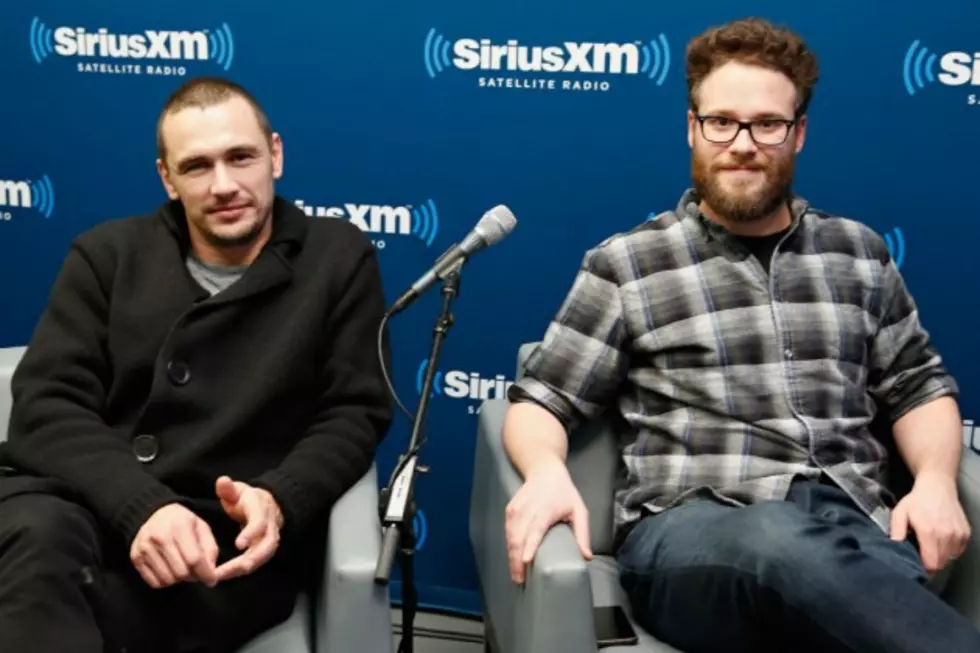 'The Interview' New York Premiere Canceled Due to Terror Threats
Cindy Ord, Getty Images
Thursday's (Dec. 18) premiere of the Seth Rogen and James Franco-starring 'The Interview' – which was to be held at New York's Sunshine Cinema on the Lower East Side – has been canceled amid terror threats from the Sony hackers. Rogen and Franco have also canceled all of their scheduled press events, including appearance on 'The Tonight Show Starring Jimmy Fallon,' 'Watch What Happens Live with Andy Cohen' and 'Late Night with Seth Meyers.'
The movie follows Rogen and Franco, who play TV journalists recruited to assassinate North Korea leader Kim Jong-un. It's believed the plot is what incited the 9/11-like terror threats from the hackers, who call themselves the Guardians of Peace (GOP).
The group of hackers released a statement (quote via Us Weekly), writing, "Warning: We will clearly show it to you at the very time and places 'The Interview' be shown, including the premiere, how bitter fate those who seek fun in terror should be doomed to."
The statement told movie-goers to not attend the film and those in nearby residences to vacate their homes.
Aaron Sorkin, producer of 'The Interview,' said the FBI confirmed the threats should be taken seriously.
"[The hackers] left another threat, this one accompanied by violent and disturbing imagery," Sorkin wrote in an op-ed for the New York Times (quote via Us). "'Not only you but your family will be in danger,' read a message to all Sony employees. The Federal Bureau of Investigation won't say much, but it says the hack is sophisticated and backed by a lot of money."
As for Rogen, the actor says he's going to lay low for the time being.
"I'm just going to go and try not to think about any of this stuff for a few days," he said in a radio station interview (quote via Us). "I've been playing mental acrobatics. It's a very funny movie and amidst all the stuff surrounding it, it's just a comedy. Its prime goal was not to be controversial."
Seth Rogen + More Celebs Who Married Regular People