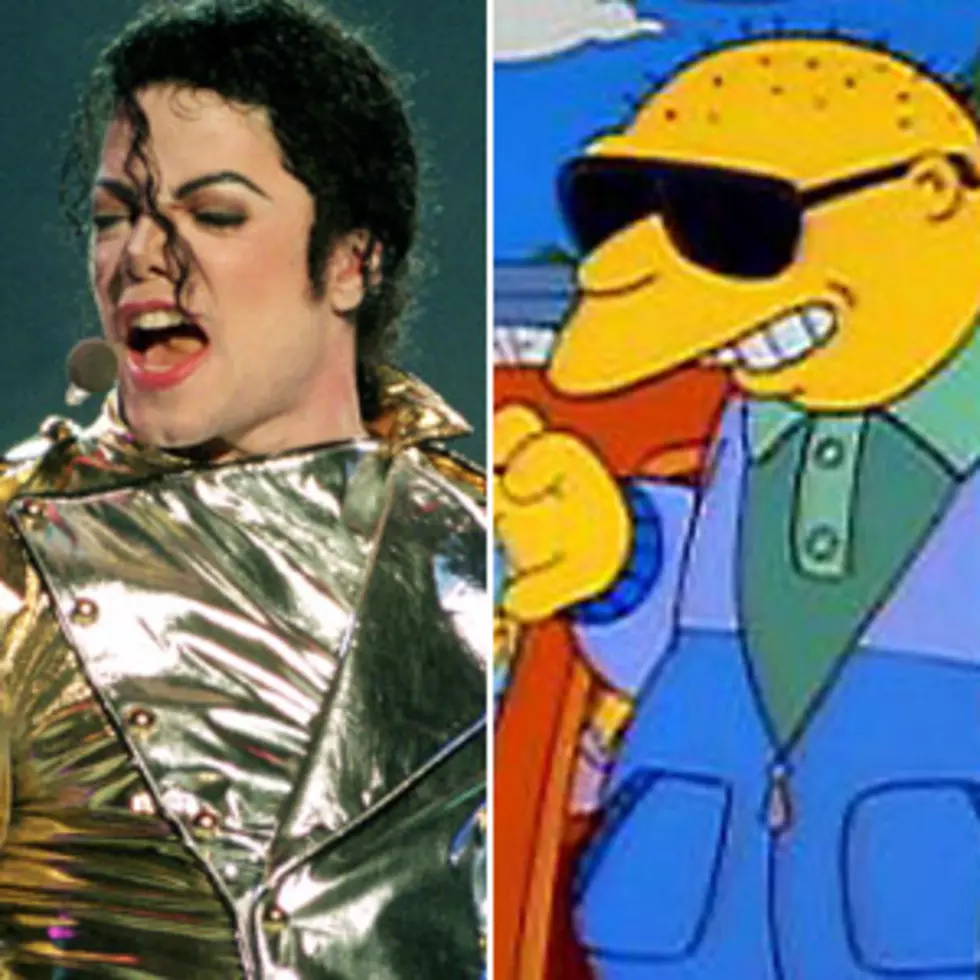 Michael Jackson – Pop Star Cameos on 'The Simpsons'
Phil Walter, Getty Images / FOX
Legendary superstar Michael Jackson made an... unusual appearance on the season three episode 'Stark Raving Dad.' Why unusual? The episode doesn't feature a cartoon version of Jackson, but rather, Jackson ended up lending his voice to character Leon Kompowsky.
After Homer ends up in mental institution, he meets Kompowsky, who walks and talks like Jackson. The real life background story of the episode goes like this: Jackson approached the 'Simpsons' to be on the show, but due to a contract obligation, he wasn't actually allowed to sing. Instead, he recorded all of the speaking parts, and Michael Jackson sound-alike Kipp Lennon performed all the songs. Jackson was even credited on the show's episode as "John Jay Smith."
The weirdness of it all makes Michael Jackson's the top camero on our list.
Watch Michael Jackson's Cameo on 'The Simpsons'