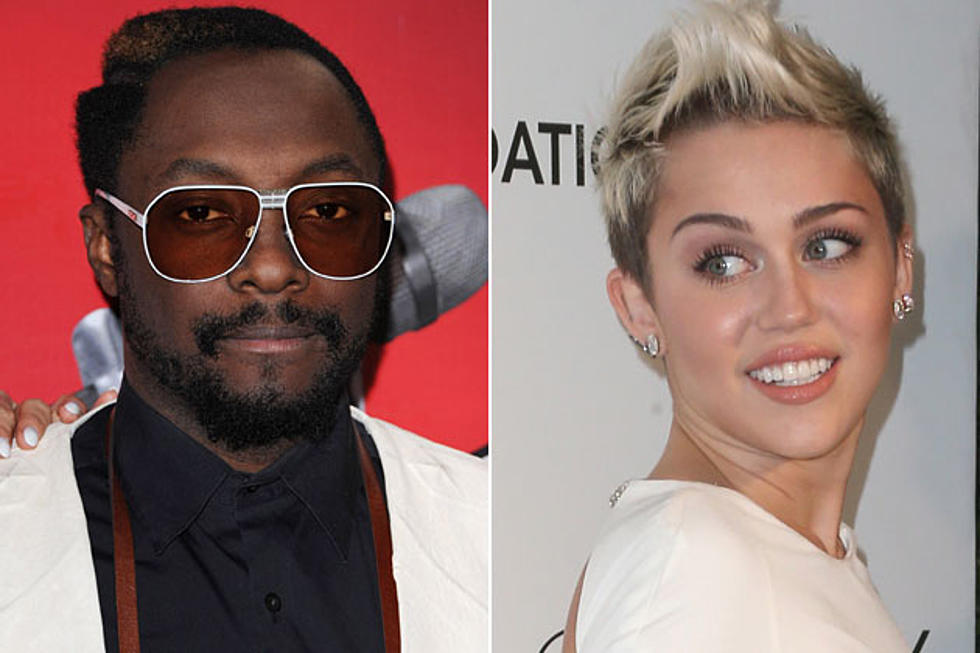 will.i.am Collaborating With Miley Cyrus + More on '#willpower'
Eamonn McCormack / Frederick M. Brown, Getty Images
It's been a few years since Miley Cyrus released a new album, but while fans wait for her to wrap up work on her next set -- due later this year -- they can look forward to hearing her cameo on will.i.am's upcoming solo debut.
Idolator reports that the Black Eyed Peas frontman has lined up an attention-getting roster of guest performers for the album, including (deep breath) Britney Spears, Hit-Boy, Waka Flocka Flame, Lil Wayne, Diddy, Chris Brown, Skylar Grey, Juicy J, Eva Simons, apl.de.ap, Baby Kaely and 2NE1.
Cyrus will evidently be a part of this illustrious mix, although the details are presently unclear. What we do know is that the album, titled '#willpower,' is currently scheduled for an April 23 release, and the new single, '#thatPower' -- which follows the Spears-assisted 'Scream & Shout,' a No. 3 hit on the Billboard Hot 100 -- features Justin Bieber.
It's probably worth noting that '#willpower' has been in the works for years, and was originally expected to reach stores in 2011; in fact, the album's leadoff single, 'T.H.E. (The Hardest Ever),' featuring vocals from Mick Jagger and Jennifer Lopez, was released way back in November of that year -- and it isn't even included in the current track listing. In other words, fans may wish to take that April 23 release date with a grain of s.al.t.
Listen to will.i.am, '#thatpower' Feat. Justin Bieber