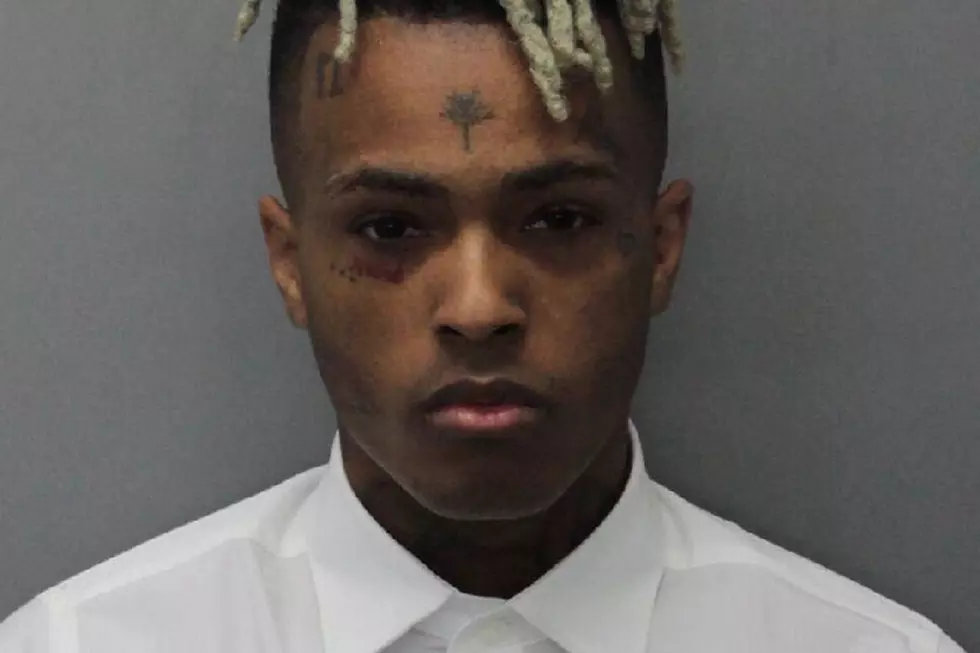 XXXTentacion Shot In Neck, Appeared to Die Instantly: Report
Miami Dade County Corrections via Getty Images
According to TMZ, the 20-year-old rapper, who died Monday (June 18) in Broward County, Florida during an apparent robbery, was shot in the neck and appeared to die instantly. An eyewitness told the outlet he immediately went limp and lost pulse after being struck.
Videos taken at the scene and shared on social media seem to support that claim, depicting XXXTentacion (real name Jahseh Onfroy) slumped unconscious in the driver's seat of his car.
As previously reported, the "Sad!" performer was leaving a motorsports store shortly before 4 p.m. when he was approached by two armed suspects. At least one of the suspects shot and struck Onfroy before fleeing in a dark-colored SUV. XXXTentacion was transported to a local hospital and pronounced dead just after 5:30 p.m.
A memorial service was held for the rapper in Los Angeles on Tuesday night (June 19), where fans reportedly formed mosh pits, jumped off of roofs, and swarmed news vehicles. According to The Los Angeles Times, police in riot gear were brought in to rein in the chaos, ultimately firing rubber bullets and tear gas after attendees allegedly threw rocks at them. At least one person was injured; no arrests were made.
The woman XXXTentacion allegedly abused also said on Instagram that she was "kicked out" of the rapper's vigil, though it's unclear if she was at the one in Los Angeles or a separate memorial in Florida.
Broward Count authorities are still actively looking for XXXTentacion's shooter, and are offering a reward of up to $3,000 for anyone who gives an anonymous tip that leads in an arrest.