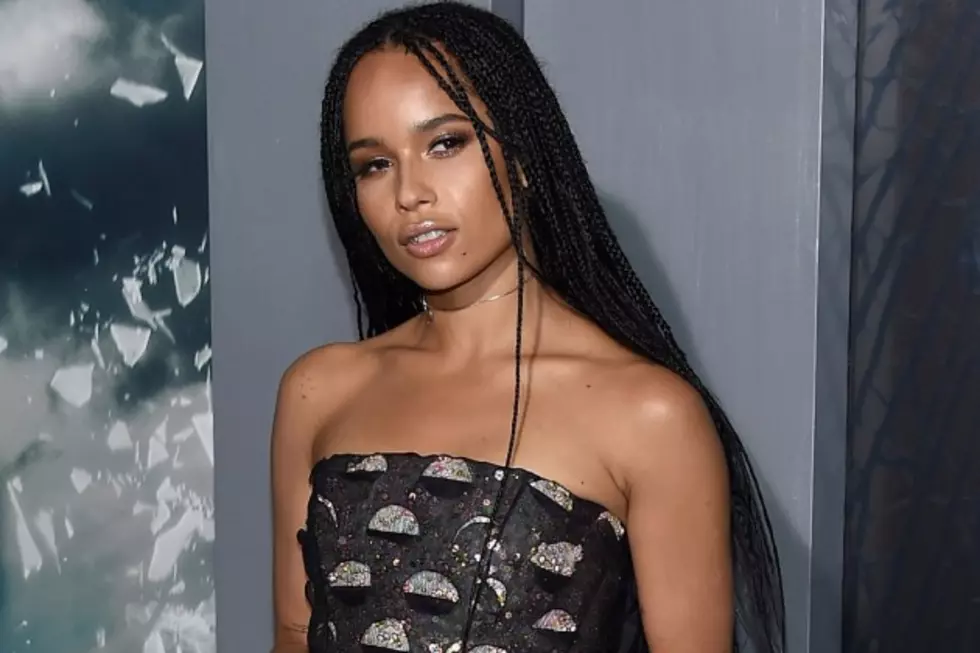 Zoe Kravitz Opens Up About Her Battle With Anorexia and Bulimia
Larry Busacca, Getty Images
Zoe Kravitz is the stunning covergirl of Complex magazine's April/May 2015 issue. The actress looks incredible in the cover shot, her hair pulled back into a tight, high ponytail, highlighting her incredible bone structure and gorgeous dark eyes. But the famous daughter of Lenny Kravitz and Lisa Bonet opened up about her past struggle with eating disorders in her interview with magazine.
"I had a really hard time when I was 16, 17, 18. I started with the eating disorder in high school," she shared with the magazine. She also says she had a hard time loving herself at that time.
The magazine reports that Zoe struggled with anorexia and bulimia, which she describes as "awful diseases."
Growing up isn't easy on anyone, but Zoe shares that growing up on the fringes of fame added another layer of difficulty. "I think it was part of being a woman, and being surrounded by [fame]," she said. "I don't think it was about the fame, but I think it was definitely about being around that world, seeing that world. I felt pressured."
Zoe, who played an anorexic character in 2014's film The Road Within, share details about her disorder. "My parents got really scared for me to go back down that road," she said of accepting the role. "It was f---ed up, man. You could see my rib cage. I was just trying to lose more weight for the film but I couldn't see: You're there. Stop. It was scary."
"My mother's a beautiful woman, and I think, in some way, I felt intimidated by that sometimes," she shared. "My dad dated a lot of supermodels."
Zoe was able to overcome her eating disorder by focusing her attention elsewhere. Recording with her band, Lolawolf, gave her a much needed distraction. She credits her bandmates with helping her, saying, "[They] kept me company, and kept me sane."
She went on to say, "I don't know...if a f---ing spirit came over me and said: 'You have to stop.'"
You can check out the full interview over at Complex.
Stars Who Have Famous Parents