Charice Pempengco Looks Drastically Different [PHOTO]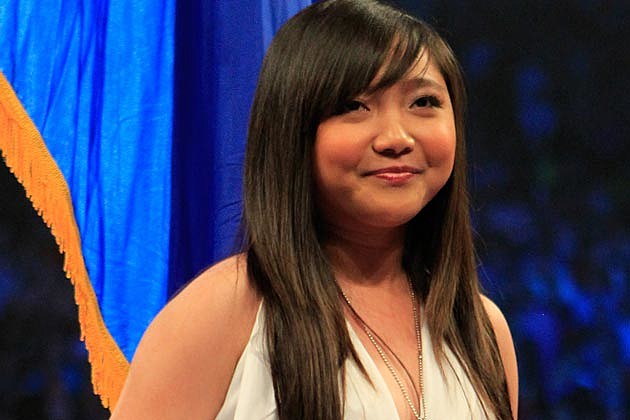 Former 'Glee' star Charice Pempengco has changed her look dramatically and drastically.
The singer and actress, who bravely came out last June on a TV show in her native Philippines, had been experimenting with edgier looks for a while.
But a recent photo shows that she has revamped her look so much she is almost unrecognizable.
Long before coming out, and when she first burst on the scene, the singer often wore her hair in long, wavy, feminine styles. She cut her hair in March 2012 and gradually ditched girly looks as she cultivated her personal style, opting for a more raw, rugged and rocker style, complete with more tattoos.
Now, she is owning it with a partially shaved 'do and isn't wearing any sort of glam makeup.
The picture was tweeted by Sony.
.@OfficialCharice just got her copy of #SwanPrincess now on Blu-ray with a bonus tiara! http://t.co/Y3z3riHP3B pic.twitter.com/SSM39owDMP

— Sony Pictures (@SonyPictures) March 5, 2014
If this look represents the real Charice, and if this presentation makes her happy, then more power to her.
Charice, 21, came out tearfully and even apologized, noting that many people would not understand or approve of her lifestyle. She appeared as Sunshine on Season 2 of 'Glee.'