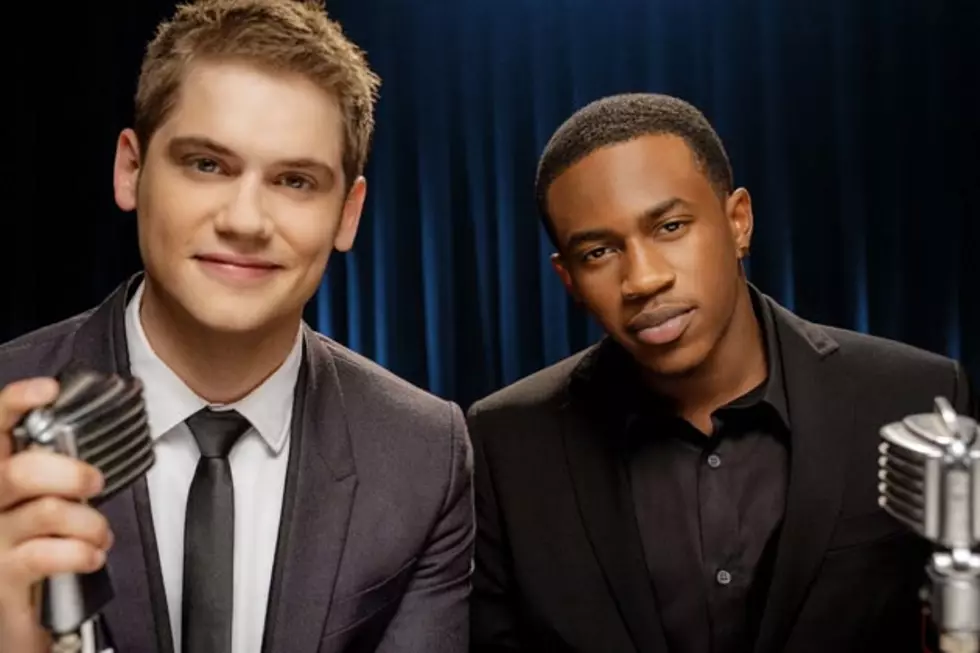 20 Things You Didn't Know About MKTO
Columbia Records
Musical duo MKTO have been popping up on our radar lately. The twosome, comprised of Malcolm Kelley and Tony Oller, are known for their singles 'Thank You' and 'Classic' and for starring together on the Nickelodeon series 'Gigantic,' on which they played BFFs.
Their onscreen chemistry carried over into the musical realm. They're buzzing, thanks to the fun, lively pop music they make.
We figured that it was time to get to know 'em both a little bit better, so we invited Malcolm and Tony to share 10 interesting facts. Both of them answered the questions, so it's 20 facts in total!
Find out who's single, who loves Siberian Huskies, who digs yoga and who has pets named after cartoon and 'Star Wars' characters. They certainly offer some insider info.
1

I'm a diehard Lakers fan. (Malcolm)

2

I love pomegranates. (Malcolm)

3

I prefer long socks over ankle socks. (Malcolm)

4

I am a momma's boy. (Malcolm)

5

I love the game Grand Theft Auto! (Malcolm)

6

I love classic cars. (Malcolm)

7

I'm scared to get tattoos. (Malcolm)

8

I love Siberian huskies. (Malcolm)

9

I love to have a good time. (Malcolm)

10

And I'm single. (Malcolm)

11

I like to keep my room extremely neat and clean. (Tony)

12

I love spontaneous hikes in beautiful places. (Tony)

13

I enjoy gospel music. (Tony)

14

I enjoy doing yoga. (Tony)

15

My favorite sport to play and watch is baseball. (Tony)

16

When I was younger, my father and I built loads of car models, which to this day still are at our house! (Tony)

17

My dream college to go to is University of Texas and major in film. (Tony)

18

My favorite series of movies are 'Harry Potter' and 'Star Wars.' (Tony)

19

Nobody beats my mother's home cooking. (Tony)

20

I have a dog named Snoopy and a hamster named Princess Leah! (Tony)