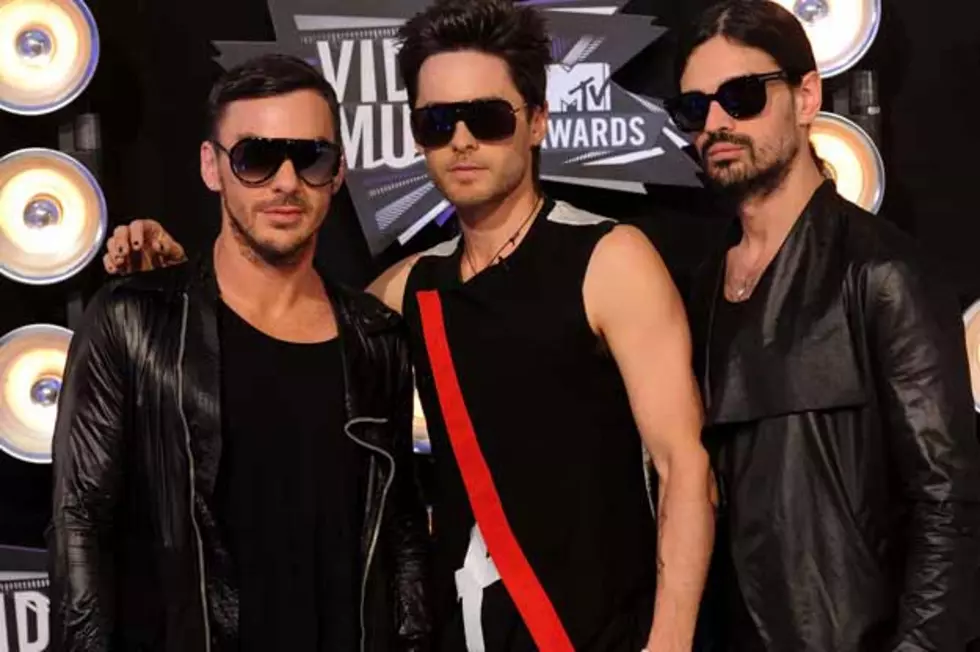 30 Seconds to Mars to Make Movie About EMI Legal Feud
What was once a case of both parties in a lawsuit trying to bite the hand that fed them is turning into a film! The Jared Leto-lead 30 Seconds to Mars are making a movie about the band's former feud with its record label, EMI. So much for letting bygones be bygones!
Bob Lefsetz, who publishes an opinionated music industry newsletter called The Lefsetz Letter, broke the news. Leto, who got his start as an actor, starring as the broody Jordan Catalano in 'My So Called Life,' and who once got his pretty face busted in 'Fight Club,' has pretty much made a complete transition to frontman as 30 Seconds to Mars have continued to grow and amass fans.
He is reverting back to his former career with this film, which will document the band's battle with EMI, which sued the 30StM in 2008 for $30 million. Why did the label try and sue one of its most successful breakout bands? Because company execs claimed that the band failed to produce the agreed upon amount of albums as determined by their record contract, and in turn, attempted to get themselves out of their deal. Leto and his band fought the suit and the case was eventually dropped.
Leto plans to tell the band's side of the story in the film. While we can understand his desire to artistically explain their version of events, wouldn't it be best to let sleeping corporate dogs lie? EMI and 30 Seconds to Mars both attempted to wrangle each other in the case, but managed to settled their differences. This film will be nothing if not interesting, as it shakes out in both the process and on screen.