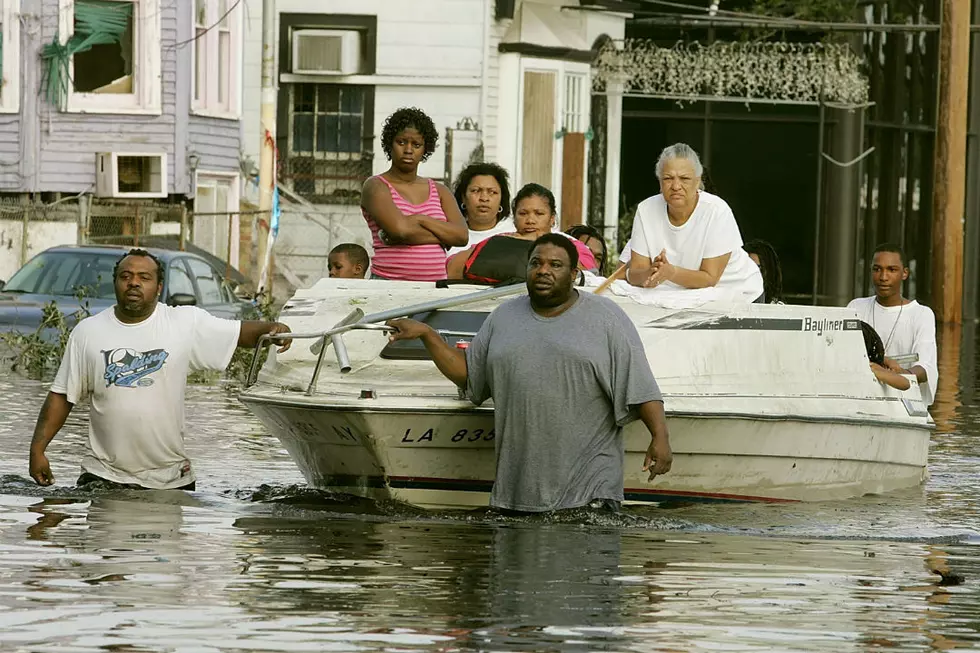 'American Crime Story' Sequel to Center on Katrina Devastation
Mark Wilson, Getty Images
If you thought American Crime Story: The People v. O.J. Simpson was gripping, the show's second season — which will center on the devastation surrounding Hurricane Katrina — will tighten your squeeze, Executive Producer Brad Simpson has said.
Simpson told reporters at the Television Critics Association press tour yesterday (August 9) that the next season, which will be at least 10 episodes, will focus on fallout surrounding the 2005 storm, according to CNN.
Hurricane Katrina killed nearly 2,000 Americans and caused $125 billion in damages. New Orleans, in particular, was ravaged, and more than 80 percent of the city was covered with floodwater that lasted for weeks. The federal government was notoriously slow in providing aid to the area, which many saw as veiled racism for a city that is 70 percent nonwhite.
"We wanted to do something that would still have the epic quality and the thing you remember from Katrina is everybody sitting in their bedrooms and watching these people on their roofs going, 'How can we not help them? How is this happening?'" he said, adding "murders and rapes" that happened during the madness will be chronicled. "And what we want to do is go behind the scenes of that and explain this is the reason [officials] weren't prepared to help them."
"I'd say it's even more massive and more sprawling than ['The People v O.J. Simpson]," Simpson added.
Season 1 of American Crime Story premiered in February on FX and opened to more than five million viewers. It retains a 97 percent approval rating on Rotten Tomatoes and was nominated for a handful of Emmys, including Outstanding Limited Series.
The next American Crime Story season will premiere in 2017, and the show will shoot in Los Angeles and New Orleans. As Simpson's fellow Executive Producer Ryan Murphy is a lightning rod for pop culture moments, you can almost guarantee this will work its way into the series:
Would you tune in to a Katrina Crime Story? Tell us what you think of the new premise in the comments. 
The Nostalgia Is Real — See TV and Movie Casts Reunited: