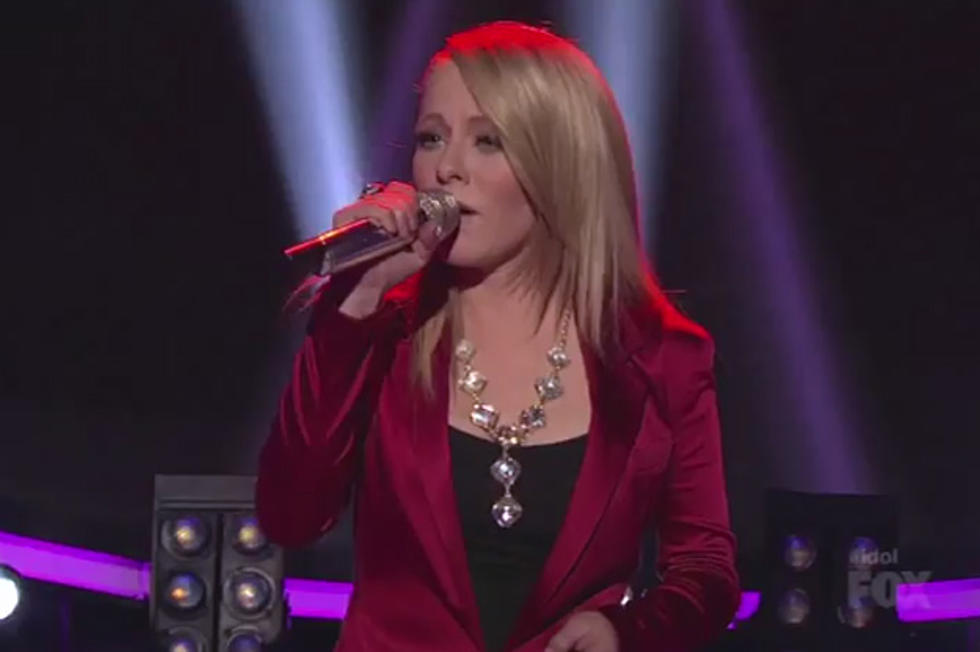 Hollie Cavanagh Hopes Queen's 'Save Me' Will Keep Her on 'American Idol'
Despite the early comments from the judges, it was obvious that Hollie Cavanagh is stepping up her game on 'American Idol' after a stirring performance of Queen's 'Save Me' and then a more powerful performance of Miley Cyrus' 'The Climb.' Unfortunately, the first time around, Cavanagh couldn't get the same kind of love from the judges that the other contestants got. However, she definitely proved that she's still in the running after her second performance of Miley's ballad.
Cavanagh has struggled with getting out of her head and connecting more with her performances. During both of her performances, she passed on choreographed movements to instead fill the stage with her voice and songs she could connect with emotionally. It's hard for a teenager to sing a song with the same feeling Freddy Mercury had, but Cavanagh put all she had into it, and then she killed it better than Miley Cyrus could've in round two.
Steven Tyler started the first round of judge comments on a positive note, telling Cavanagh that he loves the way she sings a Queen song, but it went downhill from there. While Tyler thought she "did a really good job with it," Jennifer Lopez and Randy Jackson still weren't sold.
J. Lo said she could tell when Cavanagh got emotional in the middle of the song, but it still felt like she was thinking too much. Lopez gave her some advice from the perspective of a fellow performer and told her that when she performs, she doesn't focus on the fact that people are watching her.
Randy left her with another bit of advice after her only "good" performance by telling her to take more chances. He said that in each show, everybody needs to have that moment when people think "they could win." He didn't believe 'Save Me' had that moment for Cavanagh, and in her off stage interview, she promised to bring it in the second round. That's exactly what she did and the judges noticed. Jackson said, "That's the Hollie Cavanagh that we love. Hollie is back."
Cavanagh finally got the love she's been after, but what does America think?
Watch Hollie Cavanagh Perform 'Save Me' on 'American Idol'
Watch Hollie Cavanagh Perform 'The Climb' on 'American Idol'