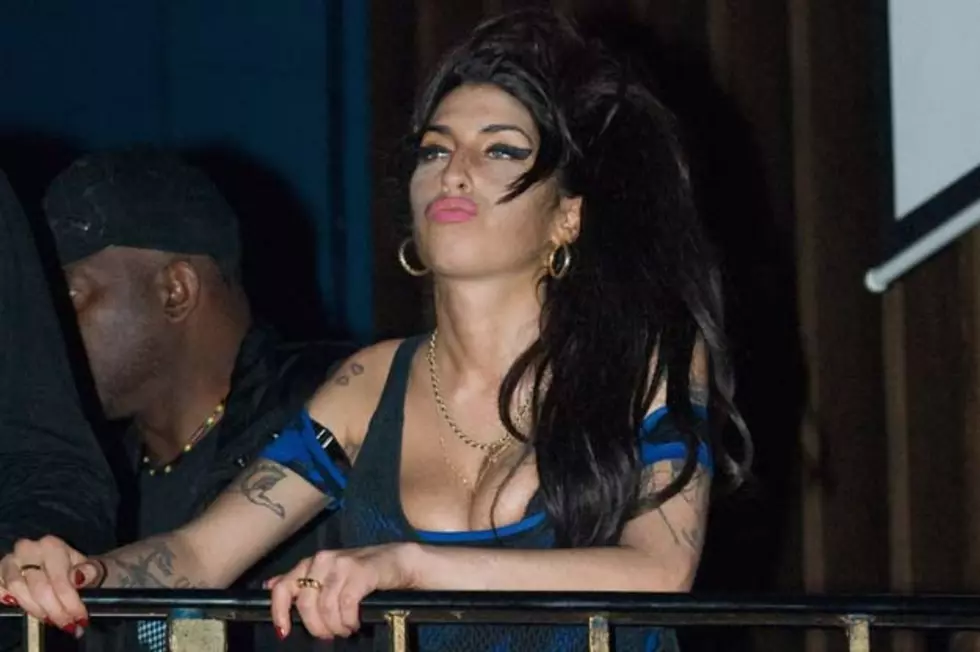 Amy Winehouse Leaves Rehab After a Week of Treatment
Amy Winehouse's daddy must think she's fine, to borrow a phrase from her most famous song, 'Rehab.' Why? Because the embattled singer has already left rehab after just one week in treatment.
The throwback British soul singer -- known for her larger-than-life beehive, extreme eyeliner, jukebox style vocals and her constant battle with substance abuse -- checked herself into the Priory Clinic in London last week (as encouraged by her father) in order to prepare for her summer festival appearances in Europe, which begins in mid-June. She is now being treated as an outpatient. Ah, so it appears Miss Winehouse was embarking on a preemptive strike and we applaud her for taking preventative measures.
Winehouse's publicist Tracey Miller issued a statement about her talented yet troubled client, saying, "She has completed her assessment at the Priory Clinic in London and will continue as an outpatient."
Miller continued, "She is now looking forward to playing shows around Europe this summer and is raring to go. She would like to send a huge thanks to all her fans for the messages of support she has received over the last week and can't wait to see them."
Welcome back, Amy! We've missed you and wish you nothing but continued success in your battle with the bottle. We can't wait to hear new music, too.
Watch Amy Winehouse Perform 'Rehab' on 'Late Night With David Letterman'