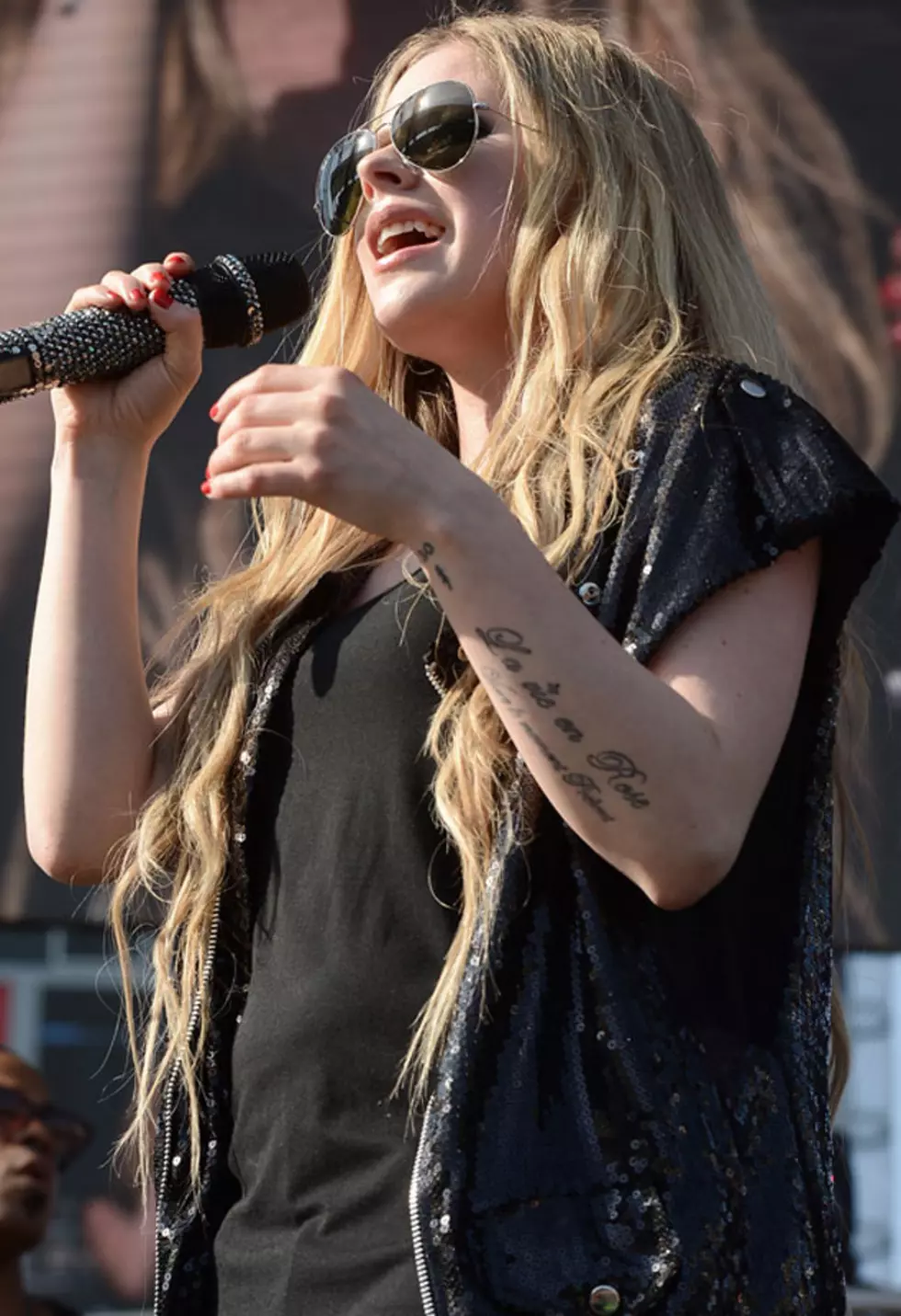 Is Avril Lavigne Pregnant?
Kevin Winter, Getty Images
After seeing some up-close and personal pictures of Avril Lavigne during her Wango Tango 2013 performance, we suddenly thought, "Is she expecting?!" The 28-year-old songstress was rocking a long black shirt and oversized vest during her gig this weekend, which she seemed to be adjusting quite a bit in video of the show. Not to mention, Lavigne was jumping around, but not like we're used to seeing especially during her high-energy hits like 'Sk8r Boi.'
Plus, do we spy a mini baby bump a-brewin'? Pregnancy rumors were swirling around Avril and her fiance Chad Kroeger back in September 2012, about a month after the couple got surprise engaged. Could the rumors be for real this time? Guess we'll find out!
Watch Avril Lavigne Perform 'Sk8r Boi' at Wango Tango 2013