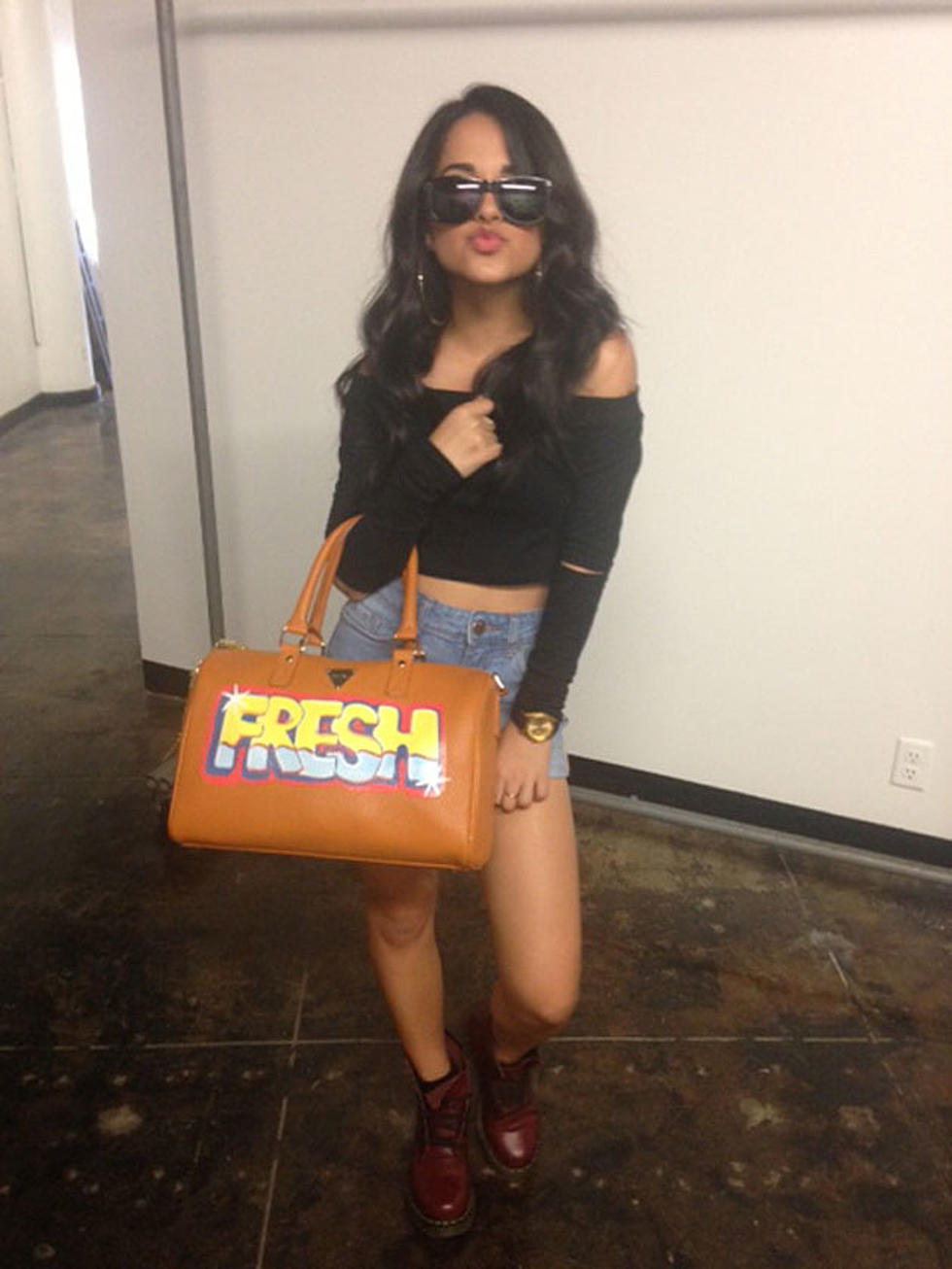 Becky G: A Peek Inside My Purse
Becky G
If we had to describe Becky G's style in one word, it would be "fresh." Energetic and ever-glam, it seems the singer shares our sentiment. In fact, she even has "fresh" airbrushed on the side of her bright orange bag!
We were so excited when Becky gave us a look inside her purse. Although she told us she likes to keep things inside the bag simple, Becky always carries the essentials, like a phone charger.
Check out what items occupy the inside of Becky's purse below.
What's Inside Becky G's Purse?
1. I always have my wallet because I don't like when my money or credit cards are just lingering around in there, so wallets help with that.
2. Headphones are a must, when I'm bored or have moments where I just wanna shut off the world -- I throw them on.
3. Makeup! You can always find make up in my purse! It's usually the basics like eyeliners/mascara, a powder cover up, and my Cover Girl Smoochies, just in case I have an emergency touch up or don't have any makeup on and wanna fresh'n up!
4. Sunglasses. Those def come in handy for the summer.
5. Last but not least my PHONE! I always have my phone on me...
6. ... and my charger of course, just in case of a low battery emergency, for my phone or a friend.