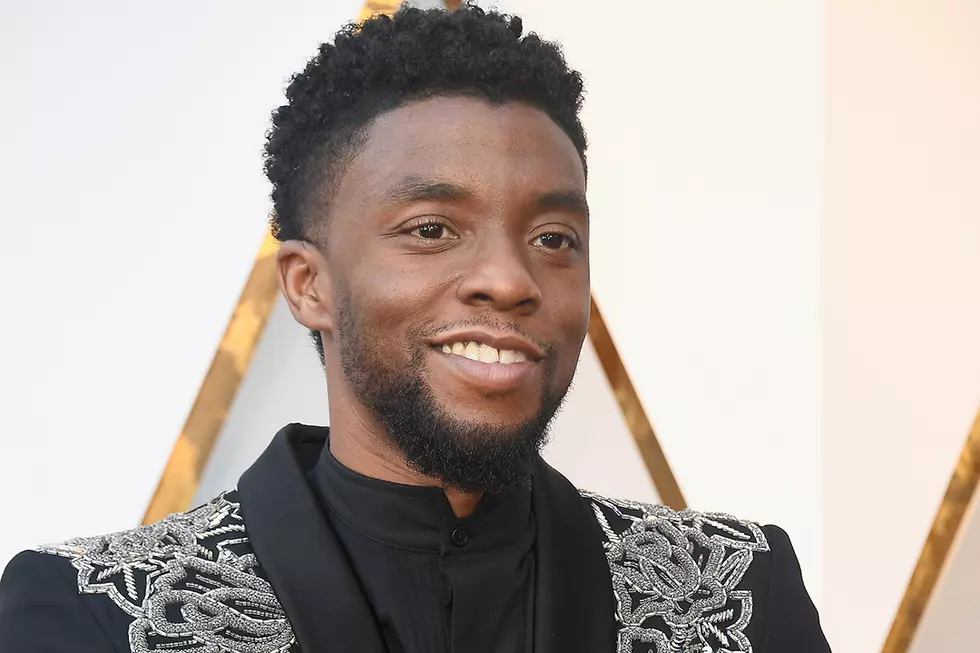 Black Panther' Tops North American Box Office With $65.7M
Frazer Harrison/Getty Images
Black Panther, the Marvel comic-book adaptation starring Chadwick Boseman and Michael B. Jordan, is the No. 1 movie in North America for a third weekend, earning an additional $65.7 million in receipts, BoxOfficeMojo.com announced Sunday.
Coming in at No. 2 is Red Sparrow with $17 million, followed by Death Wish at No. 3 with $13 million, Game Night at No. 4 with $10.7 million and Peter Rabbit at No. 5 with $10 million.
Rounding out the top tier are Annihilation at No. 6 with $5.7 million, Jumanji: Welcome to the Jungle at No. 7 with $4.5 million, Fifty Shades Freed at No. 8 with $3.3 million, The Greatest Showman at No. 9 with $2.7 million and Every Day at No. 10 with $1.6 million.
2018 Oscars Red Carpet Photos
Copyright © 2018 United Press International, Inc. All Rights Reserved