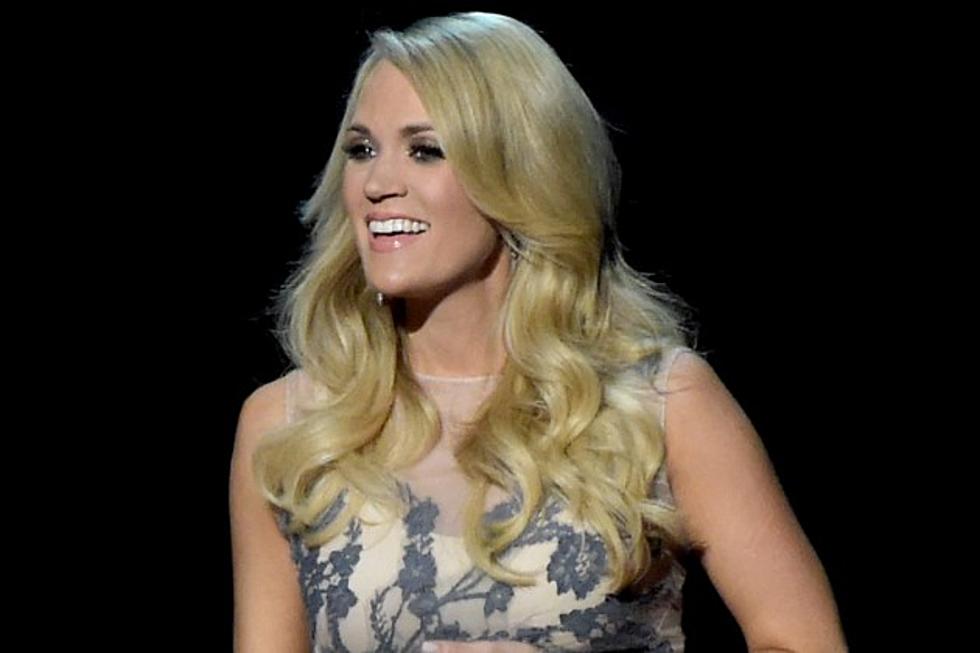 Carrie Underwood Announces She's Having a Baby Boy During the 2014 CMA Awards
Rick Diamond, Getty Images
During tonight's 2014 CMA Awards (Nov. 5), Carrie Underwood chose to reveal the gender of her baby to the audience -- and it's a boy!
Or, well, her co-host, Brad Paisley, did it for her! During their hilarious opening monolgue -- and after much pleading on Brad's end -- Carrie whispered her baby's gender in Brad's ear, warning him not to share the secret with the world.
Of course, news like that is pretty tough to keep quiet for long, so when the two started talking about Garth Brooks' return to the stage, Brad miiiiight have let it slip. Overcome with excitement, Carrie asked: "Do you think [Garth'll] sign my baby?" to which Brad replied: "We could name him Garth!" Well, looks like the cat's outta bag with that one!
Carrie and her husband, Mike Fisher, are expecting their first born next spring.
Think You Know Carrie Underwood? Think Again!