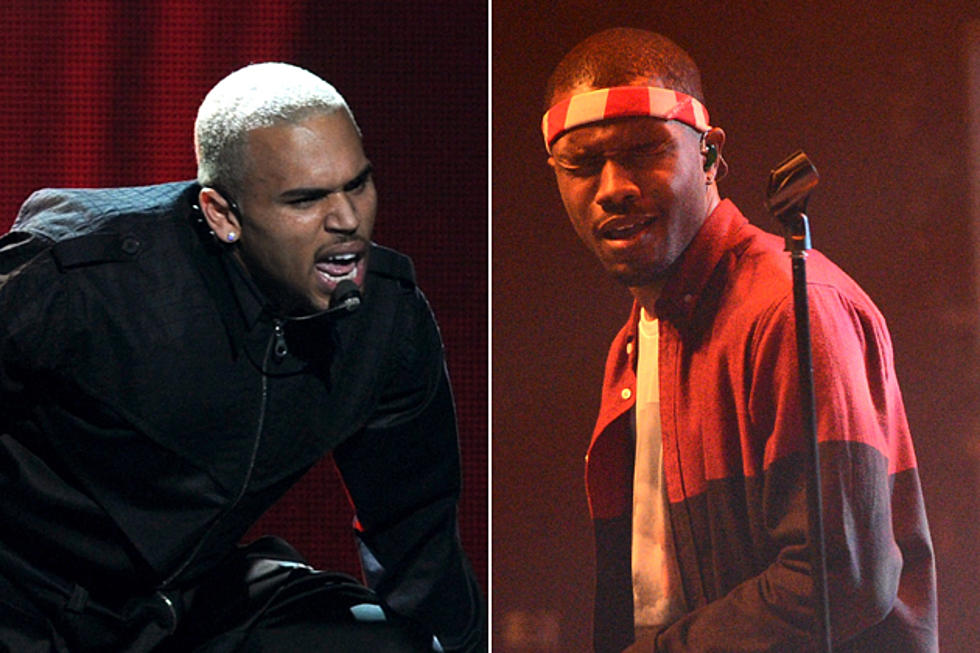 Chris Brown + Frank Ocean Involved in Recording Studio Brawl
Kevin Winter / Jason Kempin, Getty Images
Tell us if you've heard this one before: Chris Brown was in a physical fight with another star. This time, it was in a recording studio instead of a nightclub ... and it was with Frank Ocean instead of Drake.
TMZ reports that Brown and Ocean's brawl went down late Sunday night (Jan. 27), and sources close to Breezy insist that Ocean and his camp started the altercation. Here's what supposedly went down: Brown was at the Westlake recording studio in Los Angeles to listen to an artist he reps. When Brown was done and ready to leave, Ocean and his crew reportedly blocked him from exiting, with Ocean reportedly saying that Brown took his parking spot in his own studio.
As in, this was all over a parking space. (It was safe to assume the brawl wouldn't have been over Rihanna in this case.)
Brown tried to shake Ocean's hand, but a member of the 'channel ORANGE' singer's entourage allegedly attacked Brown. One of Brown's friends jumped in and punched the original attacker, and then mayhem pretty much ensued, with Ocean going after Brown. Brown then allegedly pushed Ocean away, but an all-out melee had already begun.
Police were called, but Brown had already left the scene. Neither party wants to press charges and no arrests were made, but cops are still investigating the incident. Ocean is being listed as the victim by police, but this is a mere technicality: it's only because he was the only party present when they arrived. It doesn't mean he's been exonerated of any wrongdoing, nor that Brown was necessarily the aggressor. However, two tweets from Ocean indicate that that's how he sees himself:
A total of six people were said to be involved in the brawl.
All that ... over a parking space.
Watch the Frank Ocean 'Swim Good' Video