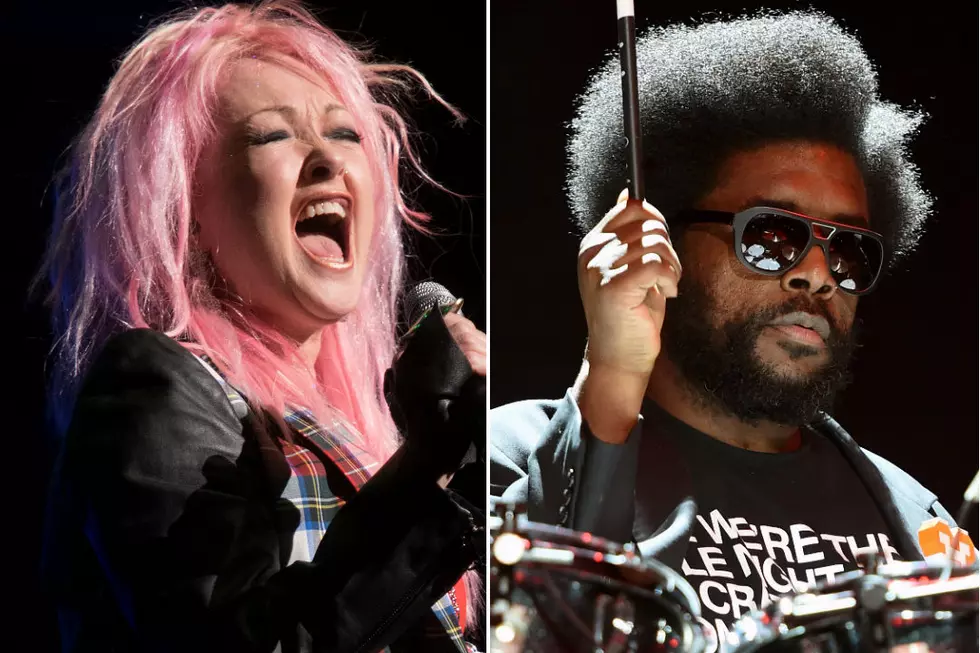 The Roots, Cyndi Lauper, Ann Wilson to Perform at David Bowie Tribute Concert
Noam Galai/Ethan Miller, Getty Images
Acts including Cyndi Lauper, The Roots and Ann Wilson of Heart will perform later this spring as part of a concert that honors Bowie, who died Sunday (January 10) after an 18-month battle with cancer. The show was originally intended to be a living tribute, according to Entertainment Weekly, but City Winery CEO Michael Dorf, who planned the Carnegie Hall event, says it will go on as planned.
"Obviously we thought we were going to be paying tribute to a living legend, and now we'll be paying tribute to a legend who passed," Dorf said, and noted he's looking forward to seeing how the lineup of acts — which also features The Mountain Goats and Jakob Dylan — will tackle Bowie's catalog.
"There's no better analogy for these concerts than being a kid in a candy shop," he said. "These artists look at every song and think, 'What is a great interpretation? What is my personal connection to this music?;"
"This might be one of the only platforms for musicians who feel very touched by David to say goodbye in their own way," he added.
And while the show will be a closed door for some, it'll open the door to music for many others by supporting youth arts enrichment, a cause Dorf said Bowie would have championed.
"We know that music education was near and dear to David's heart, so in that sense there's a nice tie-in there," he noted.
The show is set for March 31.
David Bowie's albums, ranked: