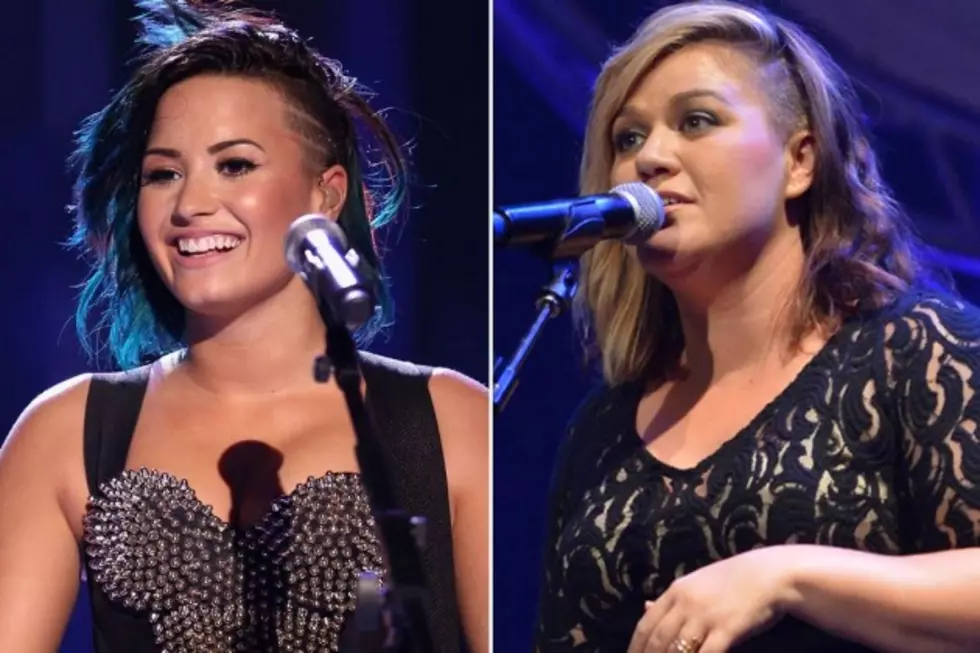 Demi Lovato vs. Kelly Clarkson: Whose Half-Shaved Haircut Is Better? – Readers Poll
Christopher Polk / Jason Davis, Getty Images
Is Kelly Clarkson pulling a Demi Lovato? It looks like the 'Dark Side' singer took a cue from the Demi book of hair, rocking the totally trendy half-shave and short cut look. Whose hair do you like better?
Demi Lovato is pretty much a hair chameleon, switching her locks up every chance she gets. Currently, the 'Really Don't Care' singer is sporting shoulder-length locks dyed a teal ombre with part of the left side of her head shaved. We've always loved the half-shave on Demi, and we're totally digging the '90s-esque lines she chose to shave into the side. It gives her a totally badass edge!
We're not gonna lie, we're kind of obsessed with Kelly Clarkson's decision to go for the half-shave. We're already in love with the color of her hair (aka the most perfect caramel hue ever), so the fact that she opted to go just a little shorter and get a little dangerous with the slight buzz just makes her even more awesome in our book. We're loving the new Kelly Clarkson cut!
Who rocks the half-shave better? Cast your vote for Demi Lovato or Kelly Clarkson in the poll below!
See Demi Lovato, Kelly Clarkson + More Celebs' Yearbook Photos