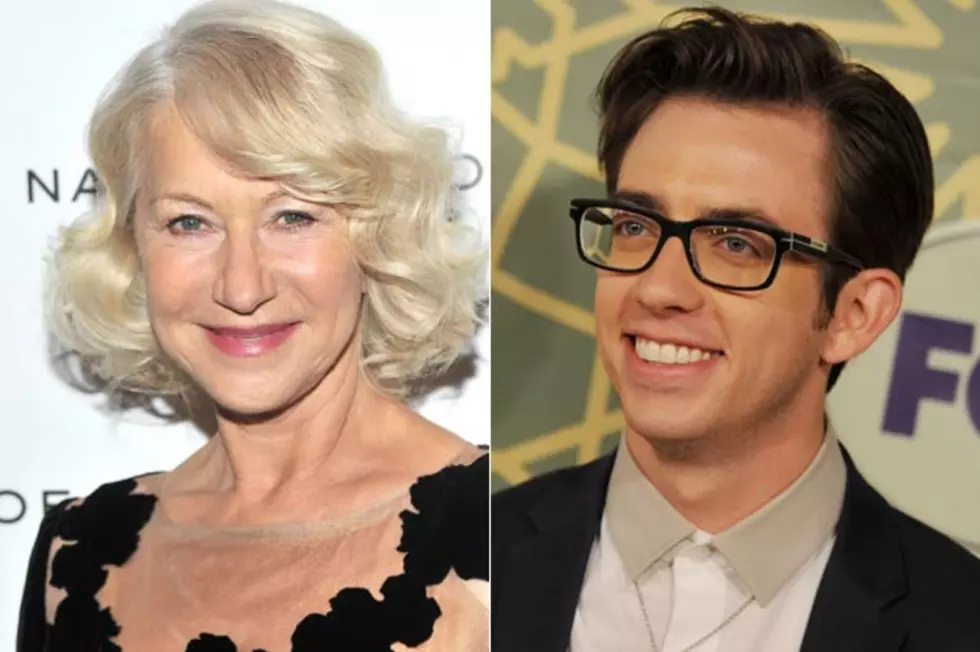 Helen Mirren Praises 'Glee' Star Kevin McHale for His 'Great Voice'
We're amped up about Helen Mirren's appearance on 'Glee' next week, and apparently, she was pretty excited to check out the show, too. In a new interview with OK!, the 66-year-old British actress dished on her visit to the set ... and even spilled that she's got a favorite 'Glee' character.
"I've done it. It was really fun," Mirren said, confirming that her episode has already been shot. "I love that show." The esteemed actress will appear -- though not physically, only her voice -- on the 'Yes/No' episode.
When the 'Glee' producers approached Ms. Mirren about appearing, they were worried they'd have trouble snagging her, but apparently she was already a big fan of the show and was eager to do it. In fact, 'The Queen' star is such a big fan that she even has a favorite character. "Oh, I don't have a favorite. They're all great," she said, before quickly changing her answer. "I love the guy in the wheelchair, actually."
She continued to speak highly of Kevin McHale, who plays Artie, adding, "He's a really good actor and that episode where he suddenly got up and danced, it was so moving. It made me cry." But Mirren's compliments for Artie didn't stop there. "He's got a great voice," she said. "And he's a great dancer! You know, there's this great dancer who has to spend his life in the wheel chair..."
Okay, we get it! Helen Mirren loves 'Glee,' but not as much as she loves Kevin McHale. Is he the one who will hear her as his inner voice? Tune in to FOX on Tuesday, Jan. 17 to find out!