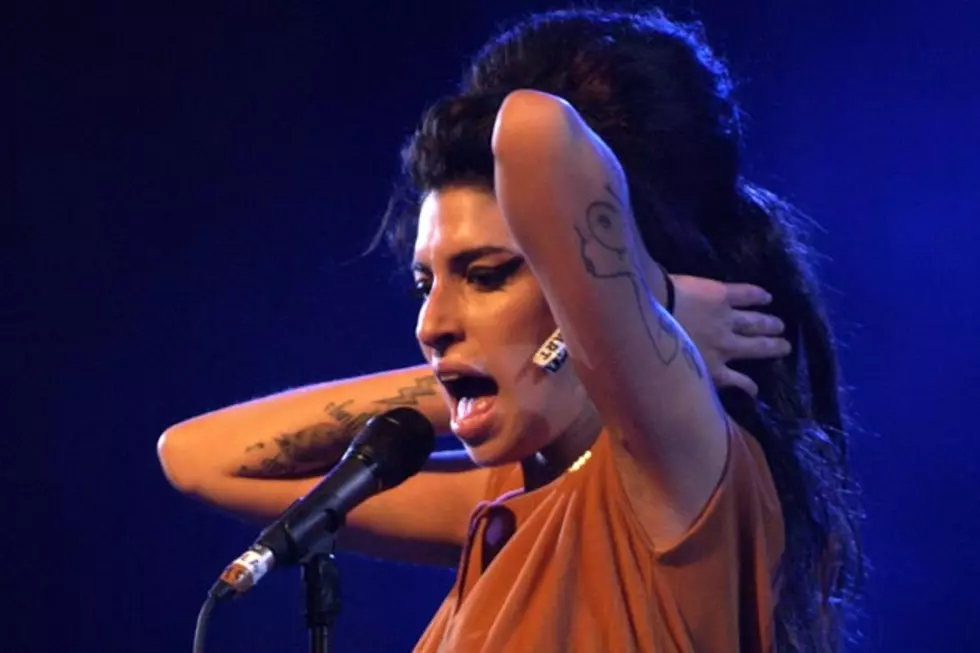 House Where Amy Winehouse Died to Be Auctioned Off
Samir Hussein, Getty Images
The home where Amy Winehouse passed away on July 23, 2011 is going up on the auction block. The property, located in Camden in North London, was listed by her family in May, with a list price of $4.2 million, but it failed to find a buyer ever since.
Now, the home will be auctioned on Dec. 3 for the decidedly lower price tag of around $2 million, according to the NME.
The home obviously has historical and cultural value, which renders it priceless on one level, as it is where Winehouse was found dead at the age of 27.
The property was burglarized recently, with the sticky fingered thieves lifting two dresses, including the anchor-print frock that the 'Rehab' singer wore to her nuptials to Blake Fielder-Civil in 2006. A newspaper-print dress Winehouse wore on 'Later … With Jools Holland' that same year was also lifted from the location.
The dresses were going to be auctioned off for the Amy Winehouse Foundation that her father launched after her death, which aims to help those who struggle with addiction issues, as Winehouse famously did.
PopCrushers, if you had the means, would you want to buy/and or live in the house where Amy Winehouse passed away? Or is that too much heavy history for your taste?
Watch the Amy Winehouse 'Rehab' Video