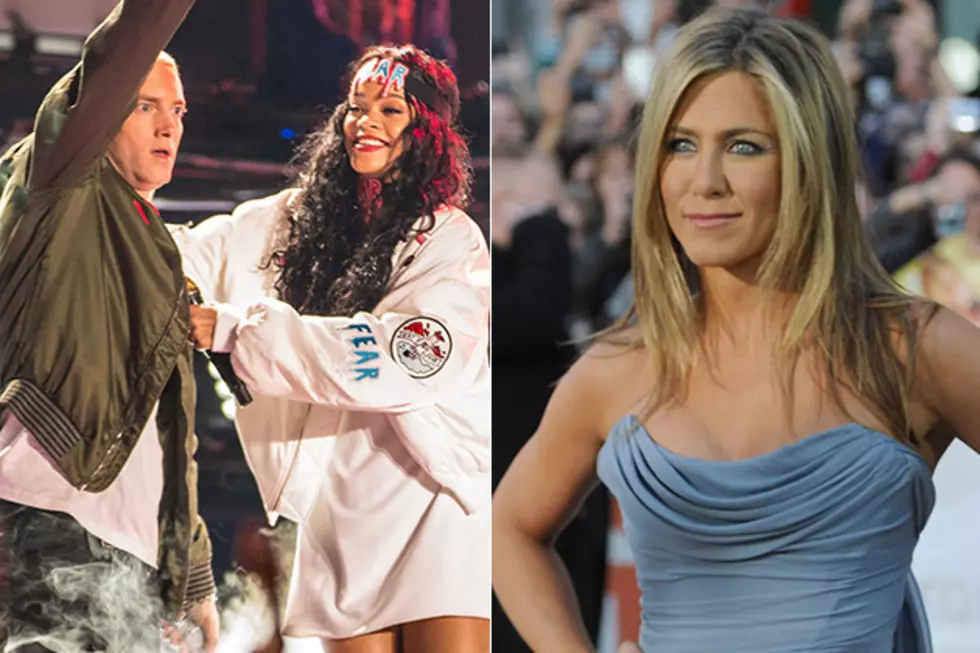 Ice Bucket Challenge Roundup: Eminem, Rihanna, Jennifer Aniston + More [VIDEOS]
Christopher Polk / Jag Gundu, Getty Images
The ALS Ice Bucket Challenge to raise awareness for ALS (Amyotrophic lateral sclerosis), or Lou Gehrig's disease, has raised over $70 million dollars as of Sunday, Aug. 25, and thanks to continued celebrity support, the ALS Association should continue to see donations pour in.
Enjoy! And remember, you can become involved with ALSA's mission by visiting their website.
Eminem and Rihanna take the challenge together on stage!
Jennifer Aniston dons glasses as she prepares for her ice bucket!
Reese Witherspoon gets soaked in honor of a friend afflicted by ALS
Kate Hudson gets some help from her kids
Neil Patrick Harris braves the icy water outside on a NYC stoop
Bradley Cooper gets soaked from above
Kristin Chenoweth gets soaked live on stage
Jason Sudeikis gets ice - a LOT of ice - for his video
Olivia Wilde gets doused by breast milk. Wait, what?