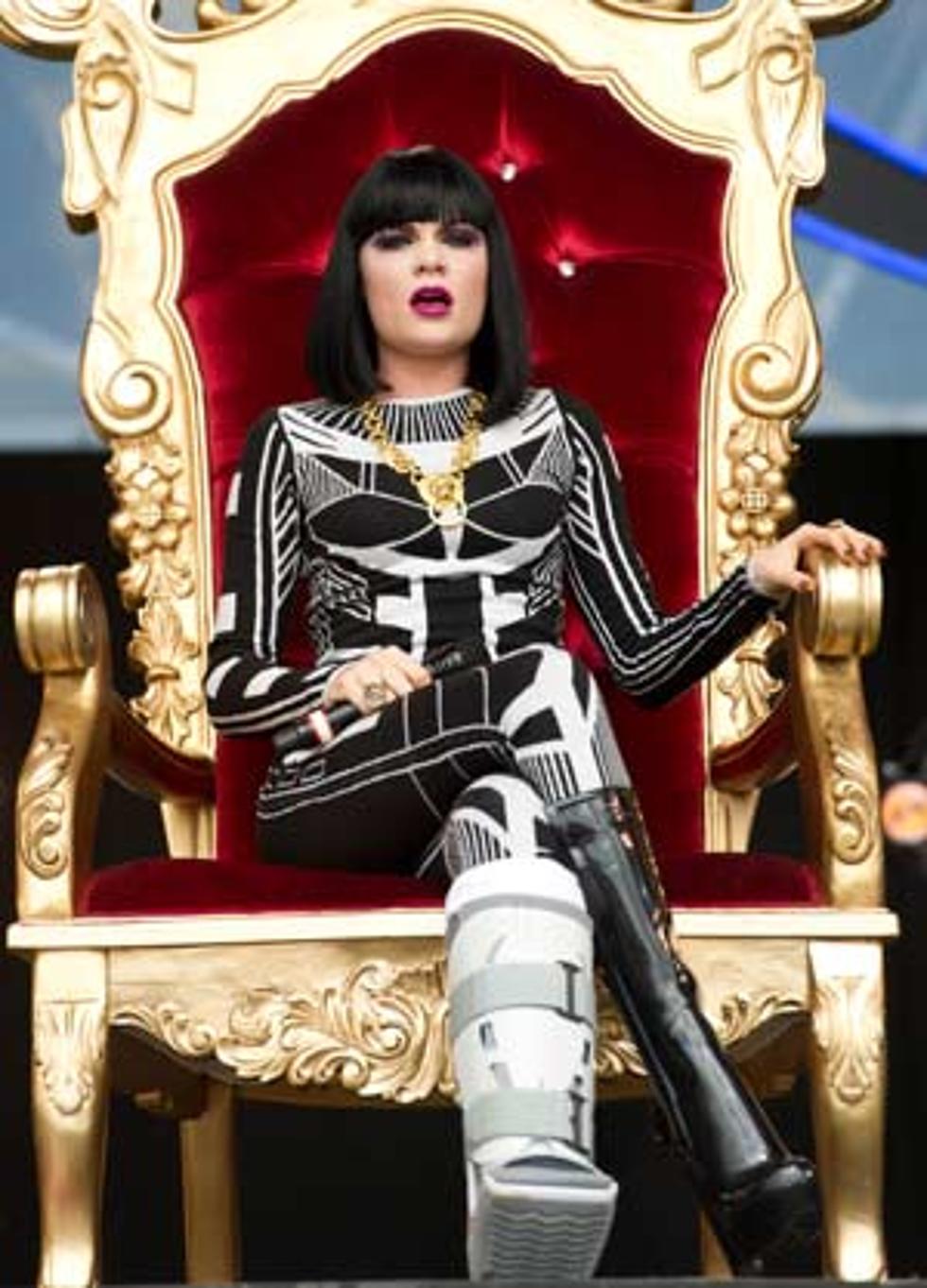 Jessie J Increases Security After Fan Breaks Leg to Be Like Her
Jessie J is reportedly devastated that a teenage fan is so obsessed with copying her that she broke her leg in order to emulate the star.
Remember, the 'Domino' singer suffered a broken foot last year after a stage fall, forcing her to wear a cast and hobble around, and to perform while seated until she removed it in October. Yikes, this is really scary. It's disturbing enough to force Jessie J to up her security detail in response.
The fan tracked down Jessie J's info and sent her a photo of her broken leg. The stalker also sent a flurry of messages, saying, "I will do anything to be just like you."
A source tells The Sun that Jessie is "horrified this happened. Jessie's a really, really sensitive and kind girl who loves keeping in touch with her fans. But this incident was just too much for her and she ended up getting really frightened and upset. She was sad that a fan hurt herself to look like her -– but she was also scared for her own safety."
Due to her burgeoning fame and the fact that she is a coach on the U.K. edition of 'The Voice,' further increasing her profile, the singer has decided to up her security detail in order to maintain her safety.
A source said, "She's getting bigger and bigger, she knows it is time to review security and the risks to her. She loves her fans but these things are unavoidable in this day and age. It happens to all pop stars as they become bigger. It's one of the downfalls of fame. Jessie would prefer it wasn't this way."
While it's inherently crazy for the teen to have injured and harmed herself to be like Jessie, it's uncool because the singer still deals with the pain of the incident. Jessie will suffer from arthritis for the rest of her life and can't wear heels any longer without experiencing pain. Since she is a pop star, heels are part and parcel of her wardrobe and repertoire, so it does suck for her to endure pain via footwear.
The teen's identity has been concealed for legal reasons, due to her age. Be careful, Jessie J!