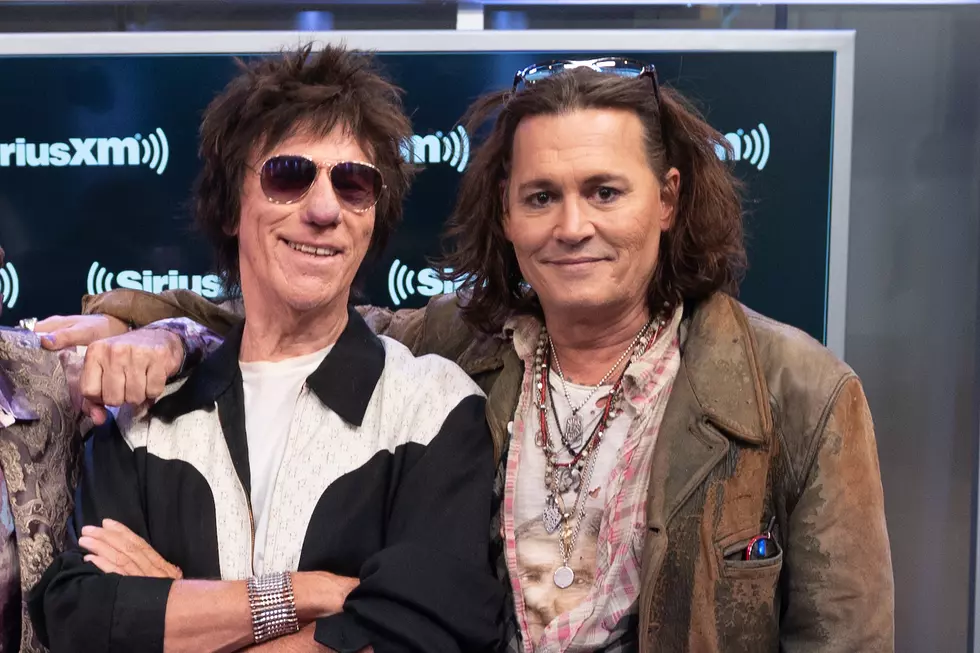 Johnny Depp Was Reportedly by Jeff Beck's Bedside When Rock Legend Died
Noam Galai, Getty Images
Actor and musician Johnny Depp was reportedly by guitar legend Jeff Beck's bedside when the rocker died Tuesday (Jan. 10) at the age of 78 after suddenly contracting bacterial meningitis.
According to PEOPLE, Depp (who spent time on the road with Beck last year in support of their collaborative album 18) "is totally devastated" by the icon's passing, per a source that has informed the pop culture news outlet. It is also said that "some other rock stars" were also by Beck's side, though no other specific names were cited.
Depp, who also plays guitar in Hollywood Vampires alongside Alice Cooper and Aerosmith's Joe Perry, formed a friendship with Beck in the 2010s. "They had a really tight friendship," a source tells PEOPLE, "and he got even closer over this past summer when they were touring together. The sickness came on really quickly and it all deteriorated rapidly in the last couple weeks."
Beck's last-ever live performance took place on Nov. 12 in Reno, Nevada as he and Depp played a wealth of songs from Beck's solo catalog as well as cover songs from their 18 album, including "Isolation" (John Lennon), "Venus in Furs" (The Velvet Underground), "The Death and Resurrection Show" (Killing Joke), "Carline, No" (Brian Wilson) and more.
Once news of Beck's death broke, countless peers paid tribute to the influential guitarist. Ozzy Osbourne, who tabbed Beck for a couple guest spots on last year's Patient Number 9 album, offered, "I can't express how saddened I am to hear of Jeff Beck's passing. What a terrible loss for his family, friends and his many fans. It was such an honor to have known Jeff and an incredible honor to have had him play on my most recent album, Patient Number 9. I'll remember him fondly. Long live Jeff Beck."
Tony Iommi, Jimmy Page, Paul Stanley and several others also honored Beck on social media. See more here.
Top 66 Hard Rock + Metal Guitarists of All Time
Counting down rock and metal's greatest guitar players.