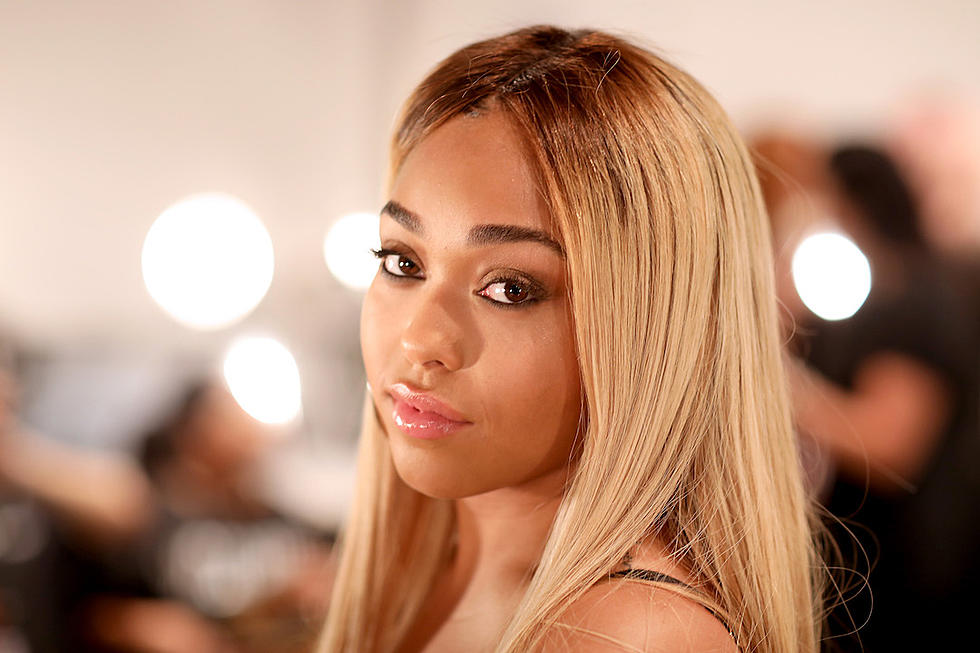 Gonzalo Marroquin, Getty Images
The 21-year-old Los Angeles native is most famously known as Khloe's sister Kylie Jenner's best friend. The two met around 2013, and took their relationship to the next level last year. While filming a makeup tutorial for Vogue over the summer, Kylie divulged that her BFF lived with her. Aside from being roomies, and otherwise inseparable, the two also collaborated on a makeup line that launched in September, aptly named Kylie <3 Jordyn.
Aside from dabbling in the beauty business, Jordyn is also a plus-sized model and has worked with Khloe's Good American clothing line. In fact, she's featured on the brand's website and has a direct bio, in which she refers to the Kardashians "as her sisters." She celebrates her curvy body and founded her own activewear line, SECNDNTURE, as another way to promote body positivity.
The young entrepreneur has another thing in common with the Kardashian/Jenner clan: a momager. Like Kris Jenner oversees her daughters' careers, Jordyn's mom Elizabeth Woods manages her. Sadly, that's not the only way she can relate to the Kardashian sisters. In January 2017, Jordyn's father passed away two short weeks after being diagnosed with Stage IV cancer.
And though her rumored fling with Tristan is, for now, just that—a rumor—Jordyn does have a thing for basketball players. Back in May, she was seen hanging out with the Phoenix Suns' rising star Devin Booker. The two were on a double date with Kendall Jenner and her alleged boyfriend Ben Simmons.
If the allegations are true and Jordyn truly did hook up with Tristan, it blindsided everyone. Especially Khloe.
"Khloé loved Jordyn before this," a source told Us Weekly. "This is completely shocking to Khloé's family."
Celebrities Involved in Career-Ending Scandals