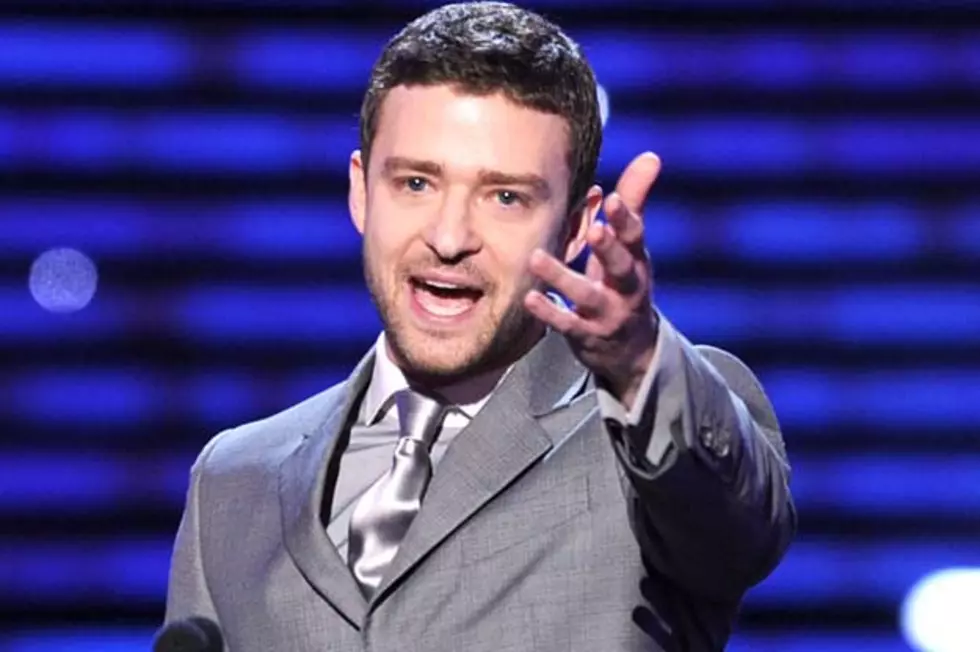 Justin Timberlake Accepts Marine Corps Ball Invite
Justin Timberlake will not be outdone by his ultra hot 'Friends With Benefits' co-star Mila Kunis, who made headlines for accepting a blind date with a marine who asked her to accompany him to his Marine Corps Ball in North Carolina in November. A female marine named Kelsey De Santis "copied" the move and posted a YouTube video asking JT to be her date and even referenced lyrics to his hit single, 'Cry Me a River' when doing so.
Timberlake was asked about the invite during the press junket for 'Friends With Benefits' and offered his affirmative response to a room full of media. There's no reneging on this one, JT! There's video evidence, which PopCrush readers can view below.
"Yes, yes I saw that," the 'SexyBack' singer told a reporter who asked if he was aware of the proposal. He joked, "I don't feel backed into a corner at all. I'll tell you what, I accept … But not because she shouted out one of my songs, which I do love. And not because she had all those beefcake military guys behind her to intimidate me."
JT explained the reason he accepted the invite, saying, "I don't get asked out. Ever. So I was very flattered by that. If my schedule works out to do it, I'd love to do it. It's an honor." Let's hope the singer/actor can clear his schedule for the Washington D.C. Marine Corps Ball, which is where De Santis' particular event is being held.
Big ups to JT for thanking a servicewoman for serving our country by accepting her date. Since we're still unclear about the status of his on-again, off-again relationship with actress Jessica Biel, we're thinking it's okay for Timberlake to accept a date in this case.

Watch Justin Timberlake Accept the Date Invite